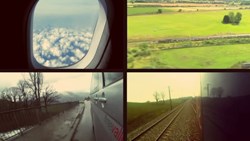 Los Angeles, California (PRWEB) January 21, 2014
24/7 Van Lines, a renowned leader of interstate moving services has just unveiled a refined estimate program to help clients determine the true cost associated with moving across country.
In an effort to make pricing structures and movers rates more transparent, and to further assist clients during the decision making process, the refined estimate service from 24/7 Van Lines is designed to cater to both the client's price expectation and budget.
"From the client's perspective, it's hard to determine the true cost of moving before signing a contract. What we've essentially done is refine our approach to moving estimates. This makes them transparent and gives the client as much information as possible, so they know what they're getting into financially before even signing a contract," says a spokesperson for 24/7 Van Lines.
Many clients simply overlook the minute details of a move, which can include things such as – time off work, cost to ship a vehicle or even the cost of additional shipping options. Refined moving estimates from 24/7 Van Lines are designed to help clients, regardless of budget or price expectation, accurately determine the cost of moving across country without fail.
"We often see competitors in our industry purposely mask or hide costs specific to each move, and we've gone to great lengths to distance ourselves from them by offering our clients the most accurate, honest and fair moving estimate program possible," adds the spokesperson.
The true cost of moving across country is seldom disclosed to the moving client – who at best is merely equipped with a number in mind before requesting a refined moving estimate. Reputable moving companies, such as 24/7 Van Lines perform more than just a walk-through; they speak with each client to determine their specific needs and expectations in regards to what they hope to spend. Refined moving estimates from 24/7 Van Lines are respectable and forthcoming with clients ensuring that when the final number is delivered, shock will not ensue. Many nationwide moving companies simply do not offer as close an estimate.
About 24/7 Van Lines
24/7 Van Lines is a fully licensed, bonded and insured long distance moving company offering clients a refined approach to moving estimates. With an excellent track record for customer service and expedient delivery, 24/7 Van Lines helps all clients determine the true cost of moving across country while providing them with a no-haggle price guarantee. For more information regarding refined moving estimates from 24/7 Van Lines please visit 24/7 Van Lines online, email info(at)englandcanlines(dot)com, or call (323) 920-0048