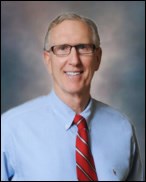 Stuart, FL (PRWEB) January 20, 2014
Gum disease patients can now resolve to receive treatment this year with a gentler gum surgery in Stuart, FL. Leading the way with advanced new techniques in gum disease treatment, Robert Follweiler, DDS PA introduces a revolutionary laser gum surgery called the Laser Assisted New Attachment Procedure (LANAP). The procedure is minimally invasive and FDA cleared to use a powerful and precise laser beam to target periodontal disease and remove infection. This process leaves healthy tissue unaffected.
Periodontal disease is an oral health condition that affects nearly half of adults over 30, according to the Centers for Disease Control. Many people do not realize the dangers to their oral health and fail to seek gum disease treatment. Linked to increased risks of heart disease, stroke and pneumonia, untreated periodontal infection can also contribute to complications with diabetes and pregnancy. In addition to these increased risks to other areas of the body, periodontal disease contributes to 75 percent of adult tooth loss.
With LANAP, patients get effective gum disease treatment, usually in a single office visit. With significantly less risks than "stitch and sew" operations that are used for traditional gum surgery, laser gum surgery allows most patients to return to activities the same day, with minimal bleeding and rapid healing time. The laser vaporizes the infection and cauterizes the area. It also helps to stimulate bone growth to support stronger teeth.
To learn more about the new laser option in gum disease treatment contact Dr. Follweiler at 772-919-7093. See the doctor's website at http://www.follweilerperio.com for more information about how laser gum surgery can remedy gum disease in as little as one office visit.
About the Doctor
Dr. Robert Follweiler is a periodontist offering personalized dental care for patients in Stuart, FL for 30 years. Dr. Follweiler graduated with honors from North Carolina State University. He graduated second in his class at Temple University Dental School in Philadelphia and was inducted into the OKU honors fraternity. Dr. Follweiler is part of one percent of dental professionals providing the LANAP FDA cleared laser procedure for gum disease and periodontal treatment. To learn more about Dr. Follweiler and his dental services visit his website at http://www.follweilerperio.com and call 772-919-7093.