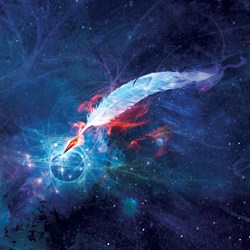 What's amazing to me is that we've discovered the careers of 12 New York Times bestsellers.
Hollywood, CA (PRWEB) January 21, 2014
William Mitchell, a winner in the 2012 Writers of the Future Contest and published in L. Ron Hubbard Presents Writers of the Future Volume 28, has taken another step in his career as a professional writer. After seeing his winning story, "Contact Authority" published in the annual anthology—and so beating out several thousand other contestants— Mitchell soon had an agent and went to work on his first published novel.
Mitchell recently sold his novel, "Creations," to John Hunt Publishing with the help of his agent. The story is a near-future hard SF novel involving space exploration, lunar colonization and self-replicating machines. This is certainly Mitchell's forte, being a rocket scientist by day.
Throughout the Contests' 30 year history, over 650 writers and illustrators have been recognized as winners. "What's amazing to me is that we've discovered the careers of 12 New York Times bestsellers," says New York Times' best-selling author and contest winner himself, and now judge - Dave Wolverton (The Runelords).
The Writers of the Future writing contest was initiated by L. Ron Hubbard in 1983 to provide a means for aspiring writers to get that much-needed break. Due to the success of the Writing Contest, the companion Illustrators of the Future Contest was created in 1988.
The intensive mentoring process has proven very successful. Past winners of the Writing Contest have published over 750 novels, 3,500 short stories and winners of the Illustrating Contest have had their art published in more than 500 books and magazines, with 4,500 illustrations, 350 comics and over 1.3 million art prints.
For more information, go to http://www.writersofthefuture.com or http://www.facebook.com/WritersAndIllustratorsOfTheFuture.