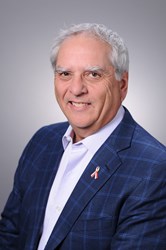 Rockville, MD (PRWEB) January 22, 2014
Periodontist Dr. Steven N. Rice of Advanced Laser Gum Surgery - Institute of Washington gives patients access to dental implant surgery as part of their 2014 New Year's resolution to become healthier and improve their appearance. Dr. Rice's advanced options for dental implants in Rockville, MD can help bring to reality what had only been a dream for many patients struggling with the impact of tooth loss.
Many adults are missing teeth and the causes of tooth loss can range from periodontal disease to trauma and more. No matter the reason, replacing lost teeth is an important way not only to achieve a more pleasing appearance but to maintain the integrity and health of the jaw overall. Without teeth or dental implants in Rockville, MD in place, the jaw bone lacks the ongoing stimulation it needs and, over time, can essentially erode. This process, known as resorption, can lead to a misshapen jaw and other associated problems. Many people may be concerned about their ability to accept implants if they have gum disease, as implants should not be placed in diseased gum tissue. Dr. Rice can work with patients to treat gum disease as part of an overall dental implant surgery plan.
Treating gum disease not only can allow you to receive dental implants in Rockville, MD but can also reduce your risk of other conditions or diseases such as diabetes, stroke, premature birth and more. Implants are considered to be the optimal solution to missing teeth and today's dental implant surgery options can make it possible for many people to achieve this than ever before.
Patients interested in replacing their missing teeth this year should schedule a consultation with Dr. Steven N. Rice of Advanced Laser Gum Surgery - Institute of Washington. Dr. Rice and his staff evaluate periodontal needs and work with patients to develop a plan that can make this the year they get the smile they have been waiting for.
About The Doctor
Advanced Laser Gum Surgery - Institute of Washington is a periodontal practice offering patients personalized dental care in Rockville, Maryland since 1981. Dr. Steven N. Rice received a Doctor of Dental Surgery degree from the University Of Maryland School Of Dentistry. He continued his education as a General Practice Resident in the United States Army, where he was awarded a Medal of Commendation. He studied periodontics at the Medical College of Georgia and was recognized as a Diplomate of the American Board of Periodontology upon completion. Dr. Rice is part of one percent of dental professionals providing the LANAP FDA cleared laser procedure for gum disease treatment. To learn more about Advanced Laser Gum Surgery Institute of Washington and their dental services, visit their website at http://www.advancedgumsurgery.com and call (240) 747-7355.