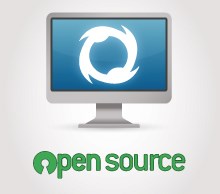 We are giving our user community the possibility to buy the software from us. This is something that has never been done before.
Helsinki, Finland (PRWEB) January 23, 2014
Macecraft Software has announced the release of its crowdfunding campaign. The company wants to do what no one has done before – use crowdfunding as the means to convert a popular, commercial software product to free, open source software.
"Basically, we are giving our user community the possibility to buy the software from us. We looked into many different options for finding the best way to improve the quality of the product and how it is being developed. But all the traditional options, such as joining forces with another vendor, had too many uncertainties for our current user community," said Jouni Flemming, lead developer at Macecraft software.
Using Thunderclap, a leading crowdspeaking service, Macecraft Software already achieved considerable success in gaining momentum for the crowdfunding campaign. The Thunderclap social media promotion generated a reach of over one million people around the world. The promotion was featured as one of the most popular campaigns in the entire Thunderclap platform and it also received the esteemed "Featured" status as a result of the platform's editorial review.
The two main options for converting jv16 PowerTools to open source software are the GPL and the BSD models. If the initial target of the crowd funding campaign is reached, Macecraft Software will release jv16 PowerTools as open source with the GPL license. If the secondary target is also reached, the software will be released using the even more permissive BSD license.
"We aim to prove that crowdfunding is a viable option for commercial software to be converted as open source. Using social media as the way to communicate, we have already taken the first steps in making history. Macecraft Software has an already established product and a user community based on years of product development. Now it is time for Macecraft's users to take action to show everyone that they want to see jv16 PowerTools and its source code made available for free for both personal and commercial use," said Mihai Barbulescu, crowdfunding campaign coordinator at Macecraft Software.
The crowdfunding campaign is now live at: http://www.macecraft.com/indiegogo/
For more information on the release of jv6 PowerTools as open source as well as current crowdfunding campaign goals, visit the official Macecraft Software company website at: http://www.macecraft.com/lets-go-open-source/.