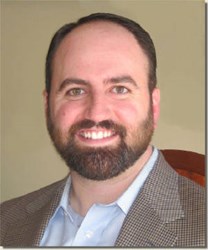 "Very often, my clients are eating right and exercising, but have isolated pockets of fat on their abdomen, back, hip, knees, or thighs. SAFElipo™ is perfect for targeting these stubborn areas."
New Bern, NC (PRWEB) January 21, 2014
Dr. John Zannis of the Zannis Center for Plastic Surgery today announced the addition of SAFElipo™ to his body contouring services. Dr. Zannis is the only plastic surgeon in Eastern North Carolina performing this procedure. This pioneering process offers a gentler approach to liposuction without the aid of heat, which minimizes damage to the skin, blood vessels, nerves, and the remaining fat layer. SAFElipo™ provides beautiful results without the lumpiness and waviness that can result from traditional liposuction techniques.
"I am proud to add SAFElipo™ to my body contouring portfolio as an effective option for my clients struggling with specific problem areas," stated Dr. Zannis. "Very often, my clients are eating right and exercising, but have isolated pockets of fat on their abdomen, back, hip, knees, or thighs. SAFElipo™ is perfect for targeting these stubborn areas."
Developed by Dr. Simeon Wall, Jr. from Louisiana, "SAFE" is an acronym for the liposuction process and stands for fat Separation, fat Aspiration, and Fat Equalization. The three step procedure is gentle and provides less bruising and recovery time:

Step one: fat Separation, which is performed with a specially designed cannula or rod using the latest power-assisted liposuction (PAL) technology to separate the deep fat from the underlying layer of fat.
Step two: fat Aspiration, or removal, of the separated fat can be accomplished quickly and gently, with a much smaller cannula designed to remove this "liquefied" fat without damaging the fragile blood vessels and nerves.
Step three; Fat Equalization, is performed after all the excess fat has been removed. This important step ensures a silky smooth appearance by equalizing the remaining thin layer of fat below the skin.
According to Dr. Zannis, it is this final step that makes SAFElipo™ different than other liposuction techniques because the equalization smoothes and prevents a wavy, lumpy, or unnatural appearance of the skin. To learn more, visit the Zannis Center for Plastic Surgery website at http://www.zannisplasticsurgery.com and view a video by Dr. Zannis explaining the details of SAFElipo™.
The Zannis Center for Plastic Surgery is located in New Bern, NC and offers the full range of cosmetic and reconstructive surgery available today. Dr. John Zannis is certified by the American Board of Plastic Surgery and is available for a consultation on SAFElipo™ or any of the other services offered in this Center.
Please visit http://www.zannisplasticsurgery.com or call 252-633-1197 for more information. Media inquiries should be directed to Amber McCracken at amber(at)currentcommunications(dot)org or 703-599-0134.