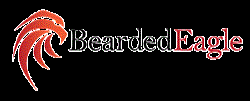 It was like a blockbuster movie
Dallas-Fort Worth, Texas (PRWEB) January 21, 2014
BeardedEagle is bringing a combination Certified ScrumMaster Training & PMI ACP Combo Boot Camp to the Dallas-Fort Worth area on January 31st to February 2nd, 2014. This training is a three-day course that provides participants with the fundamental principles of Scrum and preparation for the PMI's Agile Certified Practitioner (ACP) exam. It gives participants an appropriate mix of lecture, small-group discussion and hands-on exercises using Agile.
At the end of this course, participants will be qualified and ready to pass the Scrum Alliance's assessment test which is required to become a CSM or Certified ScrumMaster. This also includes a one-year membership in the Scrum Alliance. Participants will be prepared to take the ACP exam upon meeting the PMI's requirements to take the exam. In addition, BeardedEagle is a registered education provider through the PMI, this workshop counts for 21 Professional Development Units (PDUs) or the 21 contact hours needed to take the exam.
BeardedEagle offers this course privately to certify entire teams. BeardedEagle can provide a customized Scrum and Agile course catalog to help organizations experience successful transitions to Scrum and Agile frameworks. This is supported by agile coaching to an adoption roadmap designed to facilitate the removal and innovative solutions to industry challenges.
Both the Certified ScrumMaster Training and PMI-ACP Boot Camp are products and solutions that BeardedEagle offers, which include MBTI® & CPI 260® assessments, Agile transformations, Scrum coaching and the Scrum Alliance's Certified ScrumMaster training course. For more information on the products and solutions, please visit their website.
About BeardedEagle: BeardedEagle is a management consulting firm that specializes in organizational change, team and leadership development using Scrum, Agile, Lean & Six Sigma. BeardedEagle partners with clients to design and then drive, strategies and solutions that make lasting and meaningful impact by applying Agile, Lean & Six Sigma techniques. BeardedEagle is committed to delivering measurable results for their clients through executional excellence. Whether you need to tune up on practices or you are looking to perform an organizational transformation, BeardedEagle will be your partner for success.