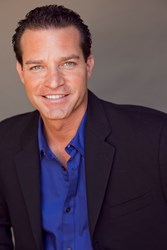 How can we turn a blind eye to this nicotine epidemic. Long term smoking can cut an average of 13 years off a smoker's life. Smoking is the number #1 most preventable cause of death in the United States.
Los Angeles, CA (PRWEB) February 06, 2014
There's a limited group of dynamic and charismatic people across the United States who have come forward to help change society's perception about smoking. These anti-smoking advocates will go down in history for their efforts in helping free the world from nicotine addiction.
Anti-smoking Activist Patrick Reynolds is the grandson of tobacco company founder R.J. Reynolds, the maker of the Camel cigarette. Patrick is considered one of the nation's most prominent and influential advocates. Patrick is a frequent speaker on the dangers of smoking, and founded a non-profit organization, The Foundation for a Smokefree America. Reynolds speaks to countless teens globally about how his family's tobacco empire R.J. Reynolds has senselessly caused the early deaths of millions of their long term addicted customers; and Patrick implores teens of this generation to never pick up even one cigarette. Patrick has advised the Greek government on anti-smoking measures in 2009, and in 2011 he was seeking sponsorship for a world tour. Furthermore, The Foundation for a Smokefree America produced an informative educational DVD for schools and parents called "A Talk with Your Kids about Smoking". Reynolds is unquestionably responsible for steering thousands and thousands of teens from the deadly trap of nicotine addiction.
In a March 22, 2012 New York Times article about former New York Mayor Michael R. Bloomberg, the story highlights that he is a past smoker turned anti-smoking activist, who has pledged to donate $220 million to anti-smoking efforts worldwide aiding anti-tobacco efforts in low and middle income countries, where nearly 80 percent of the world's smokers live.
Mayor Bloomberg's first major anti-smoking effort was carried out in 2003 with his Smoke Free Air Act when he signed into law a ban on smoking in bars and restaurants. Eight years later, Bloomberg expanded this ban to parks and beaches, and in December 2013, he also raised the city's tobacco-purchasing age to 21. On December 19, 2013 the article "New York Council Adds E-Cigarettes to Smoking Ban" on Bloomberg.com reported in the same month, the New York City Council voted 43-8 to in all locations where regular cigarettes are already prohibited, including restaurants, offices and beaches. This new ruling pushes e-cigarette users into the same designated areas as traditional smokers. The new law will also require all "no smoking" signs be updated to include "no e-cigarette use."
In July 24, 2008, New York Times article [ "Billionaires Back Anti-Smoking Effort", The Bill & Melinda Gates Foundation joined Mayor Bloomberg's anti-smoking crusade and pledge $125 million over five years totaling close to $600 million with their efforts focused on Africa, China, and Southeast Asia. It is predicted that Tobacco will cause 8 million deaths a year by 2030 and 80 percent of them in developing countries. Bill Gates a well-known Philanthropist is using his Microsoft earnings and investments to support anti-smoking causes in an altruistic manner.
Christy Turlington model and founder of "Every Mother Counts" (EMC), a campaign to end preventable deaths caused by pregnancy and childbirth around the world has made a major difference to influence women not to smoke. At the age of only 31 years old Turlington was diagnosed with early-stage emphysema after undergoing a lung scan in New York. Christy smoked up to a pack of cigarettes a day between the ages of 13 and 26. According to Turlington, "The really frightening thing is there was enough of an effect from my smoking that it caused permanent damage." Christy Turlington has been a fierce advocate for smoking cessation and lung cancer awareness. Turlington has filmed several public service announcements in the United States and the United Kingdom, the last one was for the Stand Up 2 Cancer organization. In addition, Christy starred in an impactful Center for Disease Control anti-smoking video titled Women and Smoking: Seven Deadly Myths.
Dr. Jeffrey S. Wigand Former Vice President of Research and Development at Brown & Williamson in Louisville, Kentucky worked on the development of a cigarette that was supposed to reduce harm to the user. Dr. Wigand became nationally known as a whistleblower on February 4, 1996 when he appeared on the CBS news program 60 Minutes and stated that Brown & Williamson had intentionally manipulated its tobacco blend to increase the amount of Nicotine in cigarette smoke. Wigand claimed that he was subsequently harassed and received anonymous death threats. On August 28, 2001, CBS ran a story called,"Wigand: 60 Minutes' Most Famous Whistleblower.
Dr. Wigand bravely took public his knowledge that tobacco companies had conducted extensive campaigns to conceal from the public their knowledge that that cigarette smoking was highly addictive and caused lung cancer. It has been widely reported that Wigand's actions against the tobacco industry were prompted by his complete disgust of the flagrant disregard that Big Tobaccos' leading executives showed for human life; and the court case resulted in a settlement totaling billions of dollars to be paid out over twenty five years. According to the Boston Globes' April 16, 2013 story "Cigarette makers Send Billions in Payments to States" this case was the largest civil litigation settlement in US history, one of the Master Settlement Agreement's central purposes was to reduce smoking – and particularly youth smoking – in the United States. Dr. Wigand lectures around the world as an expert and consultant for various tobacco issues, and devotes time to his non-profit organization Smoke-Free Kids Inc., an organization that attempts to help children of all ages make better decisions and healthy choices regarding tobacco use. An eye-opening feature film starring Russell Crowe and Al Pacino was based on Dr. Wigand's life experience of uncovering the corruption of marketing tobacco products. Dr. Wigand also starred in a CDC anti-smoking video Secrets through the Smoke to educate the masses about the dangers of nicotine addiction.
Stan Glantz Director of the Center for Tobacco Control and Education at the University of California in San Francisco. Dr. Glantz conducts research on a wide range of issues including the effects of secondhand smoke on the heart by studying reductions in heart attacks observed when smoke-free policies are implemented. His research on the effects of secondhand smoke on blood and blood vessels concludes that, in terms of heart disease, the effects of secondhand smoke are nearly as large as those of first-hand smoking.
Terrie Hall, a cancer patient who made a bold appearance in a national anti-smoking ad died at the age of 53, before her death she made a graphic public service announcement. Hall demonstrated her morning routine of putting on false teeth, a wig and operating a hands-free valve for her stoma, an opening in her throat. The TV spot was released by the Centers for Disease Control and Prevention's (CDC) their first-ever national tobacco education ad campaign, and it was intended to show the disabling and disfiguring effects of smoking-related illness. CDC officials declared the campaign led to 1.6 million Americans trying quit smoking, and more than 100,000 succeeding.
Former smoker Debi Austin who had been constantly fighting against tobacco and also appeared in "Voicebox" anti-smoking ad died after fighting for almost 20 years with cancer. She was 62 years of age when she died on February 22, 2013. The Voicebox television ads were hard hitting and undoubtedly influenced many smokers to quit.
Pam Laffin of Massachusetts' smoking caused her death before reaching the age of 30 and the loss of life resulted in her tragically leaving behind two young children. During her illness Laffin embarked on an anti-smoking crusade that proved nothing short of heroic by the making of public service announcements and talking to children at schools. U.S. Centers for Disease Control produced a 20-minute educational video chronicling her experience. "I Can't Breathe" was designed to educate 11 to 14 year olds concerning the real risks of smoking. MTV profiled Pam's story and anti-smoking crusade .
Former US Surgeon General Dr. C. Everett Koop, who was widely regarded as the most influential surgeon general in American history appointed by President Ronald Reagan played a crucial role in changing public attitudes about smoking over his eight year tenure. Dr. Koop claimed that every year tobacco kills more Americans than did World War II — more than AIDS, cocaine, heroin, alcohol, car accidents, homicide and suicide combined, making tobacco use the single most preventable cause of death in the United States. Dr. Koop informed the public, "Nicotine is one of the most addictive drugs known to man, and one of those most destructive substances in our society." Dr. Koop is credited for saving thousands of young lives due to his public stance and detailed research reports about smoking.
Another proponent of eradicating smoking in America is the Center of Disease Control Director Dr. Thomas Frieden. Dr. Frieden launched the first-ever national paid anti-tobacco media campaign, CDC's Tips from Former Smokers, projected to help more than 100,000 smokers quit, saving money and preventing tens of thousands of deaths. He declares, "That more people would have stopped smoking if not for aggressive efforts by the tobacco industry to keep people addicted. You'll constantly see Frieden's name in the news as a resilient leader actively attempting to change the way Americans view smoking.
On July 17, 2014, Monte Morin writer for the Los Angeles Times reported in his article Surgeon general to Hollywood: Kick the cigarette habit health officials are calling on Hollywood to reduce smoking in films and TV. The reason why this is so significant is because when Dr. Frieden served as New York Health Commissioner a research study determined there was a 50% decrease in the number of smokers shortly after an implementation of statewide anti-smoking initiatives. A fascinating discovery occurred, many white females still continued to smoke even as large groups of NY residents were stopping smoking. Upon further research with focus groups they determined white females were smoking due to characters portrayed as lighting up often in the HBO series Sex and the City. Health Officials desire film and television Producers, Directors, and Writers to be fully aware of the effects that on screen smoking has on our society.
Even more heroes should be mentioned, though this is only the beginning of Freedom Laser Therapy's mission to prompt more compassionate leaders to make a difference and fight nicotine addiction, and the marketing of tobacco to our nation's youth. Craig Nabat says, "How can we turn a blind eye to this nicotine epidemic. Long term smoking can cut an average of 13 years off a smoker's life. Smoking is the number #1 most preventable cause of death in the United States".
Corporate Information:
Freedom Laser Therapy established in April 2003 has treated 10,000+ smokers for nicotine addiction. After a decade of research and clinical experience of helping smokers quit, Founder Craig Nabat invented the new Freedom Quit Smoking System, a 10-day nicotine free and all natural at home program developed to free smokers from the addictive grip of nicotine.
Freedom Laser Therapy is actively working with nationwide reps that are approaching corporations to promote Freedom's new at home corporate smoking cessation program. The goal is to reduce employers' health insurance costs for their smoking employees and align with socially conscious companies seeking to substantially decrease the number of smokers in the United States. In February 2014, Freedom Laser Therapy is testing a nationwide direct response television commercial to place the "As Seen on TV" product, the new Freedom Quit Smoking System in 30,000 retail outlets such as CVS, Rite Aid, Walgreen, Target, Walmart, Kmart, GNC, Vitamin Shoppe and Bed Bath Beyond later in the year. The short form infomercial DRTV campaign and retail roll-out will be conducted over a six to nine month time period. A nationwide leading rep firm has been secured to assist with domestic retail placement for the Freedom Quit Smoking System.