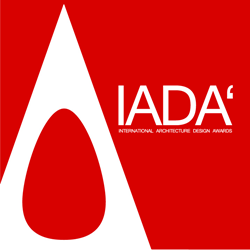 Best Spatial Designs; Architectural Works, Landscape Projects and Interior Designs will be honored with the Platinum Award.
Como, Italy (PRWEB) January 23, 2014
A' Design Award & Competition announce the Call for Entries in the fourth annual International Juried Architectural Design Awards for Excellence in Spatial Design and Architecture. Entries are accepted in the fields of Architecture and Building Design, Landscape Design and Interior Design.
Architects and International Developers are invited to enter their architectural design projects to the International Architectural Design Awards. Deadline for applications is Friday, February 28, 2014 by 11:59 p.m. EST. Winners will be announced on April, 15 2014. For application details and guidelines, go to designaward.com.
All built, unbuilt, in-progress and conceptual architectural works, regardless of their design or realization year will be accepted to the architectural competition. The architectural design competition jury will consist of recognized architects, scholars and press members. Entries will be evaluated by blind judging.
At the Jury discretion, the number of architectural awards may be limited or expanded in any category. The jury reserves the right to adjust the category of an entry and could designate special awards. Entries, which have won other awards could be submitted, but entries which have already won the IADA awards cannot be resubmitted to the IADA architectural competition.
Winners of the International Architecture Design Award (IADA) will be provided an extensive public relations campaign to help winners reach international media editors, prospective architecture clients, public administrations and design enthusiasts. The spatial design accolades aims to to create awareness, publicity and recognition for best architectural work. Laureates will receive metal trophy, an exclusive award certificate, a hardcover design annual, and will be invited to join the award gala-night and exhibition to network with other architects, businesses, bureaucrats and press members.
About A' Architecture Design Award
The aim of the A' Architecture Design Award is to create international awareness, publicity and advertisement opportunities for the award winning spatial designs. The A' Design Accolades aims to support global design culture by creating incentives for architects and international developers to come up with superior spatial designs for a better future. A' Design Award is organized in hundreds of design disciplines, for an in-depth presentation, visit http://www.whatisadesignaward.com.