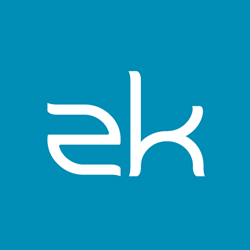 ZK is the best open source Java framework for building enterprise web and mobile apps.
London (PRWEB) January 24, 2014
The release of ZK 7 also unveiled the new Atlantic theme, based on the increasingly popular trend of user interface - "flat design". However, there are always users who are used or would like to stick to the original design with some kind of different touch or personal preference. For this, ZK Team has released the "Online ThemeRoller" especially developed for ZK 7. This tool is built based on LESS to suit ZK 7's theme engine, which also means that customizing individual components' look and feel is now made possible.
Even more handy, ZK Online ThemeRoller offers users the ability to test on the fly and see how colours would really look like in their application using the preview functionality which is quick and dynamic. Colours provided also covers pretty much any colour varying from the basics to the rarest colours including the definition of shadows, gradient and colour balance, which really gives users a lot of flexibility and choice of design readily at hand.
For more information, visit the blog or try now here.
Potix Corporation develops and supports ZK, the #1 Java based Ajax solution on SourceForge.net, the world's largest open source host. Innovation is the most driving force behind the growing Potix. Potix delivered the first Ajax framework to support Java and Android phones, the first embeddable Ajax spreadsheet, and the first to synergize the power of pure Java, markup and scripting languages.
ZK has more than 1,500,000 downloads since its first release in late 2005. ZK is deployed by a large number of Fortune Global 500 companies, including Barclays, Societe Generale, Swiss RE, eBay, Roche, Deutsche Bank, Sony, Sun Microsystems, Audi, EMC and Toyota, providing them with the ability to rapidly create rich Ajax enterprise level applications.