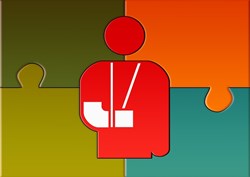 Covomo.com is a web portal that gives a wide range of ideas and information regarding health insurance for foreigners travelling to Germany.
(PRWEB) January 23, 2014
Covomo.com has been launched to help foreigners who are traveling to Germany with their health insurance issues. It gives foreign travelers the chance to be completely insured on their stay abroad.
Covomo.com aims to alleviate all the worries of people regarding their safety while traveling to Germany. They are also dedicated to lessening the burden of foreign travelers who are more particular with the health issues that they might encounter while they are on their travel. It will also share vital information and tips on how travelers can avail health insurance services in the country. Aside from this, Covomo.com is also giving comparisons of the services offered by different insurers that are providing health insurance services.
Many people are in need of health insurance when traveling to Germany including workers, students, tourist, scientists, and au-pairs. To address this issue, the site shares vital information that will educate people about the importance of having a travel health insurance and where to get insurance policies. The information that they provide helps in clarifying all important issues about health insurance services.
To accomplish their mission, Covomo.com has organized all the essential facts that people need to know to widen their knowledge about medical insurance and its coverage, and other things that would help them have a secure and safe travel to Germany.
With the launched of this new portal, people are given the opportunity to feel at ease while traveling to Germany. With all the information that is given on the site, people will no longer have to worry about various health issues since they are assured that there is are top health insurance companies that can handle such issues.
Simon Noertersheuser, CEO, states that, "Covomo.com is a web portal that gives a wide range of ideas and information regarding health insurance for foreigners traveling to Germany. Visiting the site will help travelers better understand the country's health insurance services, which would let them feel at ease while they are in Germany."