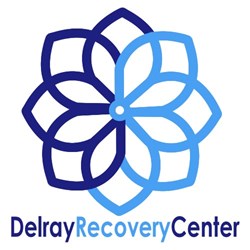 (PRWEB) January 23, 2014
The Delray Recovery Center is hosting a workshop presented by Jean Campbell, LCSW, CET III, TEP, and sponsored by Hyperion Billing Solutions. The workshop titled "Changing the Sociometry of the Addicted Family" will be held on Friday, February 28, 2014 from 9:00 am to 4:30 pm at the Hyatt Place in Delray Beach, Florida. This educational event will award participants 6.5 CE units, and the registration fee is $25.
In this didactic and experiential workshop, participants will learn the benefits of treating the entire family system, and how sociometry and psychodrama can motivate the family towards recovery. Participants will also understand why, when conducting an intervention, it is crucial to utilize sociometry to lower anxiety and warm up the family to change.
Jean Campbell, LCSW, CET III, TEP is a board-certified trainer, educator, and practitioner of Psychodrama, Sociometry and Group Psychotherapy and a practitioner and trainer of Psychodramatic Bodywork®. Jean has worked in the substance abuse and mental health field for over 18 years and as Director of the Action Institute of California, she facilitates workshops and trainings in clinical, medical, and business settings, using action to affect change on a mind, body, and spiritual level.
"I have known Jean Campbell for 18 years, and I am thrilled to be reunited with her to present this exciting workshop. The Delray Recovery Center believes in providing local clinicians educational opportunities to expand their clinical toolbox", said Michael Herbert, Director of Program Development at The Delray Recovery Center.
Located in Delray Beach, FL, The Delray Recovery Center offers individualized treatment programs for alcohol and drug addiction, as well as co-occurring mental health disorders. The Delray Recovery Center believes in a long-term treatment model, where patients go through a 5-phase step down continuum of care, allowing them to develop the tools necessary to achieve long-term recovery.
This workshop is limited to 40 participants; click here to reserve your seat today.