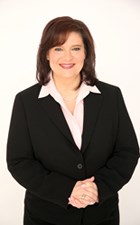 Those who wish to begin distinguishing themselves as leaders in the workplace this year must have a planned path to make it happen. ~Sonya Shelton
Los Angeles, CA (PRWEB) January 22, 2014
Many seeking to boost their careers have set goals to begin distinguishing themselves as leader in their workplace or field in 2014. Leading executive coach Sonya Shelton of Executive Leadership Consulting advises that ambition without a plan is empty and offers 3 tips on creating a roadmap to accomplishment.
"Those who wish to play a larger role and begin distinguishing themselves as leaders in the workplace this year must have a planned path to make it happen. That path includes focus and accountability," said Shelton, an international speaker, consultant and author of the book 'You're an Executive, But Are You A Leader?' "In fact, making these three habits a part of your daily routine can help you work toward the goals you've set in all areas of your life."
For those seeking to set themselves apart in the workplace this year, here are 3 tips to help you stay focused—and stay the course.
1) Set Clear Objectives
To establish yourself as a leader, you need a clear roadmap, including measurable goals. What is the next step you want to take to realize this vision? From there, create clear objectives for yourself and connect those objectives to those of your organization. When you can make clear how you've contributed to the vision, you're on a path to establishing yourself as a leader.
2) Focus on Priorities
As you look at accomplishing your objectives, think about the most important things you need to focus on to make them happen. Then, keep them top of mind and let your team know those are your priorities. Everything else takes a back seat to those key priorities.
If something new comes up, ask yourself how it contributes to fulfilling your objectives. Emergency situations will happen, and you'll find that solving those also contributes to your goals. Otherwise, they wouldn't be urgent. To get where we want to go, we need to eliminate distractions and focus on our priorities.
3) Measure Progress
How you measure success can make or break whether or not you achieve it. Decide what you want to measure. If you're not measuring the right things, you may end up going in the wrong direction — away from the vision.
Next, establish effective measurement systems and processes to evaluate your progress. Be honest with yourself, especially when results aren't favorable. Finally, continually take action — corrective or progressive — based on your latest results. And of course, celebrate all along the way!
For more tips and information about Executive Leadership Consulting, please visit http://www.executiveleader.com and follow Sonya Shelton on Twitter for leadership tips @SonyaShelton.
About Executive Leadership Consulting:
Sonya Shelton, CEO and founder of Executive Leadership Consulting, is the author of the book "You're an Executive, But Are You a Leader?" As an international speaker and consultant, she shows managers and executives how to increase their leadership effectiveness so they can boost their professional and business results.
Executive Leadership Consulting offers workshops and coaching programs designed to develop leadership capability at all levels of the organization. Shelton designed the programs at Executive Leadership Consulting based on her more than 25 years' experience as a leader in a variety of companies and industries, including the high-paced fields of publishing, advertising, and entertainment. She has worked as an executive coach and consultant with companies around the world from start-ups to Fortune 100 corporations, including Disney, Nestlé, and Microsoft.