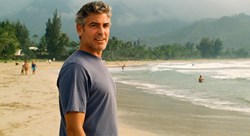 the people of Buenos Aires are, I swear, the most beautiful people I have ever seen.
(PRWEB UK) 3 February 2014
Apart from fame, the other aspect that's a given in the life of a celebrity is travel. It's just a matter of how much. Keeping this in mind, it's not uncommon to assume that given how much they travel for work, celebrities would not be particularly fond of travelling. One could not be more wrong! JoGuru lists down some well-loved celebrities and their favorite holiday destinations.
1. Justin Timberlake (Singer/Actor) - Mexico
His 20/20 experience made a lot of sense, when we found out that JT likes to partaay in Mexico! One of the most popular destinations for a night on the town, many celebrities, including his own wife, Jessica Biel, are known to frequent Mexico to 'let loose'.
2. George Clooney (Actor) - Como, Italy
If his movies are any indication, it's safe to assume that the Descendants star is quite the traveler. When asked what place topped his list as getaways, Italy is the reply. Well, he does own a house in Como and is spotted on Italian soil quite often. Clooney also admitted that he loves to play tourist.
3. Bryan Cranston (Actor) - Bora Bora
When he's not up against the Mexican drug cartel in Breaking Bad, Bryan Cranston likes to lie back on the beaches of Bora Bora and take a dip in the clear blue waters. He admits to being conflicted when it comes to choosing between London (where he met his wife) and Bora Bora (where he likes to unwind) as his favourite place, but when it comes to a holiday, Bora Bora wins hands down. For first timers, he recommends you spend less time at Papeeta and more amongst the natural coral reef of Bora Bora.
5. Diane Kruger (Actress) - Buenos Aires, Argentina
In the reel world, Diane Kruger is known as the 'face that launched a thousand ships'. With a penchant for travelling to exotic places, this European movie star's favourite holiday spot is Argentina, Buenos Aires in particular; "the people of Buenos Aires are, I swear, the most beautiful people I have ever seen."She admitted to spending most of her time there visiting quaint cafes and just watching people tango and smoke cigars.
6. Enrique Iglesias (Singer) - Madrid, Spain
A true-blooded Spaniard if there ever was, the brain tends to make an obvious association with Enrique Iglesias when anything Spanish comes up! Having seen a lot of the world on his many, many tours, a holiday for his pop-sensation means paying a visit to his mother's house in Madrid, spending time with his family reliving old memories and catching up with his friends of yesteryears. Other than the obvious hometown connection, Iglesias went on to say that if there's one thing he needs on his holiday is sunshine, and Madrid receiving its fair share of sunshine just adds to his intent of visiting as frequently as he can.
7. Sir Vivian Richards (Former Cricketer West Indies Team) - Srinagar, India
Regarded as one of the finest players to ever grace the cricket ground, Sir Viv Richards has visited a lot of cricket playing nations during tournaments and later whilst on vacation. One such holiday he likes to fondly recall is his trip to Srinagar in Kashmir, India. Staying on a houseboat, going from lake to lake, what enamoured this cricket legend to Srinagar was the snow capped mountains that you could see from the houseboats- like the Alps in Switzerland.
8. Tim Gunn (Fashion Mogul) - New York City, USA
We all quake with fear whenever it's time for Tim Gunn to air his opinions on the reality show Project Runway. Given how busy he is, what with being a television personality and running a big fashion company, Gunn said he takes mini vacations whenever he has time, a weekend, for example. Hitting the pavement and catching a Broadway show or checking out a museum exhibit, Gunn plans to take in as much of NYC as he can.
9. Naomi Campbell (Model) - Jamaica
The name Naomi Campbell is not new to anyone. With her personal life being the public's property and the racial discrimination she faced while her climb to the top, Naomi Campbell has done it all. When talking about her favourite holidays, she was able to recall two- Kenya and Jamaica. When asked which one she would like to re-live, Jamaica was the prompt reply. The easy going, laid back pace of life and the Mediterranean climate, not to mention virtually living on a beach makes it difficult for Campbell to leave Jamaica.
10. Martha Stewart (Lifestyle Guru) - Maine, USA
Martha Stewart is a household name, and whenever there any household renovation comes into talks, this lifestyle guru is called upon for her impeccable judgment. Not many know that she's an avid traveler as well. Having a soft spot for Mount Desert Island, hiking through the Acadia National Park in Maine, is her favourite vacation activity. Stewart strongly advocates hiking along the many trails Acadia has to offer, calling it the experience of a lifetime.
Now that you know where your beloved celebrities like to go, to catch a breather, where's your next holiday going to be?