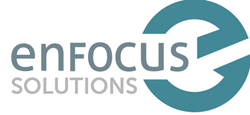 With RequirementPro™ 3.0, we made the application even more appealing and easier to use. We want users to find and locate things even quicker than before.
San Antonio, TX (PRWEB) January 30, 2014
Enfocus Solutions Inc. announced today the next release of Enfocus Requirements Suite™, a comprehensive suite of business analysis and requirements management software. The new release, coming soon in the first quarter of 2014, will include features geared toward increasing product manager and project manager productivity and improving the overall user experience with the tool.
"With this release, RequirementPro™ 3.0, we made the application even more appealing and easier to use," said Enfocus Solutions Chief Visionary Officer John Parker. "We want users to find and locate things even quicker than before. There's a lot of information that goes into a requirement; there are details, conversations, and notes. How requirements information is organized and presented is key!"
To address the importance of the organization and presentation of data in Enfocus Requirements Suite™, the solutions team at Enfocus Solutions focused on innovating a cutting edge user interface (UI) that surpasses trends in the software industry.
"Generally in the industry, things are moving to a flatter UI for performance reasons," said Executive Vice President of Solutions Sergio Reyes. "That is something that users expect from their web applications. They expect 1) this minimalist design, and 2) great performance. Making sure those two items are flawless in the application were huge focuses in this re-design."
These two aspects will be addressed by the innovative new features coming soon to the application in RequirementPro™ 3.0. In the release, users can expect best-in-class features that will increase user productivity by providing an experience with the tool that's even faster and easier than before. Some of the most valuable changes include:

Built-in Application Support. Users will have fast and convenient access to software support. The new user interface (UI) of Enfocus Requirements Suite™ will allow lightning-fast access to support information by embedding Support Guides directly into the application and including Tooltips that provide invaluable guidance on business analysis and requirements development to users with any level of experience.
Easier Access to Important Information. To be expected in the release coming soon: effortless navigation between records allowing users even quicker access to the information that is important to them. Quickly create, edit, and delete records without having to navigate to a new page. With even more robust filtering and search capabilities, users can review and manage solution data more quickly and easily.
More Useful Dashboards. Get up-to-date information and metrics on solution features and requirements. With even more powerful dashboards consisting of new, automatically-generated metrics, users of Enfocus Requirements Suite™ have instant access to important information about the work being performed by project teams.
Users of the improved UI can expect to see a newly-placed emphasis on displaying data graphically. While Enfocus Requirements Suite™ is mainly a text-based system, RequirementPro™ 3.0 will use "a lot more graphics and data visualization to give users even more perspective on the state of things in a project," said Reyes. "They'll be aware simply by glancing at a dashboard what items are being worked on, what items are trending, what state the different features are in, how many requirements features have compared to each other — we're displaying all of that information graphically."
Following the proprietary methodology laid out in the business analysis perspective, the solutions team documented the project's situation analysis before starting work on the upcoming release, including the vital objectives for the release.
"Outcomes we expect to achieve with this release are great user adoption, higher user productivity, and higher quality requirements through careful choices of how information is displayed and viewed," said Parker in regards to the overall goals that the release will achieve.
About Enfocus Requirements Suite™
Enfocus Solutions Inc. powers business value for by capturing, managing, and leveraging the requirements of enterprise assets such as people, processes, and technology. Its flagship product, Enfocus Requirements Suite™, a web-based tool, automates business analysis and requirements management best practices to enable successful product discovery and delivery. The tool is the only application available that permits and encourages stakeholders to directly contribute needs and collaborate with solutions teams. Enfocus Solutions Inc. is a privately held company headquartered in San Antonio, Texas.