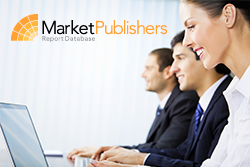 London, UK (PRWEB) January 21, 2014
Mexico's card payments industry performed well during 2008-2012, with the debit cards category being the key growth driver with a CAGR of about 13.2% in terms of the number of cards in circulation. The transactions made using debit cards were of the highest value, standing at around USD 200 billion in 2012. Across the credit card category, the total transaction value reached close to USD 35.5 billion in the same year. Meantime, the high growth potential of the prepaid card segment is irrefutable; the category is set to grow with a CAGR of just under 7.85% through 2017. The volume of prepaid cards in circulation is poised for the fastest growth, posting a forecast CAGR of around 5.7%. The category is expected to be supported by the launch of MiFon, a general purpose reloadable card. Additionally, the increasing popularity and expansion of government benefit cards, government payroll cards, prepaid gift and transport cards are set to bode well for the prepaid card category growth.
Remittances will likely be the major base for expanding payments using cards. As remittance inflows declined due to immigration restrictions implemented by the US government in 2012, some banks (such as Banorte and Banamex) increased their offerings of prepaid cards for remittances, and money transfer firms (for instance MoneyGram) have developed special schemes to facilitate direct fund transfers from the United States to Mexico via credit or debit cards.
Comprehensive market research report "Mexico's Cards and Payments Industry: Emerging Opportunities, Trends, Size, Drivers, Strategies, Products and Competitive Landscape" created by Timetric has been recently published by Market Publishers Ltd.
Report Details:
Title: Mexico's Cards and Payments Industry: Emerging Opportunities, Trends, Size, Drivers, Strategies, Products and Competitive Landscape
Published: January, 2014
Pages: 103
Price: US$ 4,495.00
http://marketpublishers.com/report/finance_services/cards/mexicos-cards-n-payments-industry-emerging-opportunities-trends-size-drivers-strategies-products-n-competitive-landscape.html
The research report is a source of up-to-the-minute and accurate data and information on Mexico's cards and payments industry. It gives access to the historical and current industry values, along with offering forecast figures to 2017. The study identifies different drivers (economic, business, infrastructural and technological) and regulations affecting the country's cards and payments sector; gives an unbiased assessment of the market attractiveness and future areas of growth. The research report examines the competitive landscape, features information on the key players, and looks into the main marketing strategies adopted by various banking institutions involved in the card payment business.
Report Scope:

All-round overview of the Mexican card and payments industry performance.
Historical, actual and forecast values for the domestic cards and payments industry as a whole and by category.
Analysis of market attractiveness with revelation of high potential growth areas.
Insight on the regulative framework.
Identification of the major forces fuelling and hindering growth.
Competitive outlook along with company profiles - BBVA Bancomer, BanRegio, Banamex Bank, HSBC Mexico, Grupo Financiero Inbursa, S.A.B. de C.V.
Close-up look at the core marketing strategies used by organisations in the card payment universe.
Snapshot of the local consumer attitudes to, and buying preferences for cards.
Market development forecasts to 2017.
More topical reports by the publisher can be found at Timetric page.