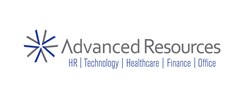 Our goal at Advanced Resources is to provide experiences unlike any other staffing firm.
Chicago, IL (PRWEB) January 21, 2014
Advanced Resources, Chicagoland's top award-winning staffing agency and talent solutions provider, has partnered with CareerBuilder to offer a customized online job board, known as the Talent Network, to job seekers throughout the Chicago area. The Talent Network uses CareerBuilder's proprietary technology to help candidates find their ideal jobs without having to go through the lengthy job search process. Members of the Talent Network are matched to positions that meet their interests and they receive a notification when these positions become available.
With more than 25 years in business, Advanced Resources has connected thousands of candidates to their ideal careers through a variety of innovative recruiting and staffing practices. Talent Network compliments Advanced Resources' existing suite of candidate solutions, such as their exclusive CareerClip digital video resume technology.
"Our goal at Advanced Resources is to provide experiences unlike any other staffing firm," explained Rich Diaz, President of Advanced Resources. "Our candidates love that Talent Network brings jobs straight to their inboxes. A job search is challenging enough; we aim to provide solutions and resources that improve the process for our candidates. With Talent Network, candidates don't have to sift through hundreds of job listings every day—Talent Network does the search for them."
Hundreds of members have joined Advanced Resources' Talent Network since its introduction. The company expects this number to grow exponentially by the end of 2014. Any candidate interested in joining Advanced Resources' Talent Network can do so by clicking the "Join Our Talent Network" button on Advanced Resources' website.
ABOUT ADVANCED RESOURCES
Advanced Resources provides temporary staffing, direct hire placement, and workforce business solutions for Human Resources, Technology, Finance/Accounting, Healthcare, and Office Support talent. With 25 years of experience and 4 locations (Chicago, Northbrook, Downers Grove, and Schaumburg), Advanced Resources is Chicagoland's top award-winning staffing agency. Advanced Resources was named in April 2013 as one of the "Best Places to Work in Illinois." The Chicago Tribune has named Advanced Resources as one of Chicago's "Top 100 Workplaces" in 2010, 2011, 2012, and 2013, and the Inavero Institute named Advanced a "Best of Staffing" company for the fourth consecutive year in 2013. Advanced Resources was also recognized locally and nationally as one of the "Best and Brightest Companies to Work For" in 2012 & 2013. To learn more, visit http://www.advancedresources.com.