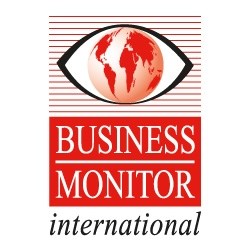 Geographic diversification may be a favourable strategy for multinational pharmaceutical companies, but it is vital that firms recognise both the rewards and the risks present in a market, whether developed or emerging.
(PRWEB UK) 22 January 2014
Business Monitor has just released its latest analysis on the Central and Eastern European Pharmaceuticals investment opportunities in their new whitepaper 'Central & Eastern Europe Investment Opportunities in Pharmaceuticals: Risk/Reward Analysis'. The whitepaper includes Business Monitor's country comparative risks and rewards ratings tables for the pharmaceuticals industry in each country, as well as specific analysis on four countries of particular interest within the region – Czech Republic, Poland, Romania and Russia - including key trends and developments.
A snapshot of the whitepaper:
Plans to roll over reserves from pharmaceutical expenditure to cover NFZ deficits are not long-term solutions to the chronic underfunding of the Polish healthcare system. While the NFZ has made savings on medicine reimbursements, it is Polish patients who have borne the cost of those spending cuts. With Polish citizens already spending a significant proportion of their income on healthcare, we believe that provisions for private health insurance to bridge gaps in coverage should be rolled out rapidly...
The Czech healthcare system is facing severe challenges as it struggles to contain budget deficits. At the same time, demand for pharmaceuticals and healthcare is expected to continue its steady growth trajectory, putting pressure on the state and insurers to raise premiums or cut back on services. We believe that pharmaceutical spending will rebound over the short term once funding for the healthcare system is stabilised and the macroeconomic outlook improves in line with the eurozone recovery…
Russia's pharmaceutical market continues to be one of the most attractive in the Emerging Europe region, primarily due to its sheer market size, growing economy and increasing government investment in healthcare. Key drivers of growth for pharmaceuticals include programmes to fund medicines for specific segments and disease groups, as well as a pledged universal medicines insurance system due to be put into place later in the decade. Russia's recent World Trade Organization accession should drive improvements in the country's intellectual property (IP) environment, and enforcement in particular, which has been conspicuously lacking...
We forecast continued growth in Romania's pharmaceutical market due to greater private contributions to the cost of healthcare and a return to slight economic growth in 2013. The partial removal of elements of the claw-back tax will undoubtedly provide the industry with a slight boost this year, as will pressure from creditors to repay debts and companies on time. However, the delaying of changes to the reimbursement list until January 2014 will moderate the growth of patented and prescription medicines in 2013. These issues continue to weigh down BMI's assessment of Romania's Pharmaceutical and Healthcare Risk/Reward ratings…
To read the rest of this brand new whitepaper and to gain access to even more of Business Monitor's expert views and analysis, please click here or contact Sarah Sutcliffe at Press (at) businessmonitor (dot) com.
Business Monitor is a leading, independent provider of proprietary data, analysis, ratings, rankings and forecasts covering 195 countries and 24 industry sectors. It offers a comprehensive range of products and services designed to help senior executives, analysts and researchers assess and better manage operating risks, and exploit business opportunities.