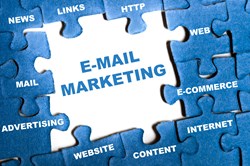 Infusionsoft brings the future of email marketing to small businesses.
(PRWEB) January 22, 2014
Email marketing has radically changed over the past few years. This especially applies to small and medium-size businesses. That's why GetUSales is now offering Infusionsoft and its impressive array of automation tools and advanced analytical software. Gone are the days when such advanced marketing software was reserved to those companies with larger coffers. Now anyone can custom-tailor email marketing campaigns to match their customer base.
Infusionsoft Brings the Future of Email Marketing to Small Businesses
Thanks to industry innovations like the affordable Infusionsoft platform, the email marketing experience is now user friendly and more effective. The future of email marketing has arrived for small, medium, and large businesses alike as intelligent content delivery has entered the realm of feasibility.
Intelligent Content Delivery Sends the Right Message
One of the most important ways a company can market to its customers is by sending the right information (content) to the right people at the right time. Infusionsoft's automation capabilities allow businesses to carefully qualify prospects so as to avoid the old guess-and-check system that dominated the web for so long.
Whether a marketer wants to thank customers after their most recent purchase or nurture a prospect through an educational automated sales funnel, the future of email marketing is all about honing in the message a company wants to share with the world.
Automation is the future of email marketing because it allows businesses to:

Send more relevant sales emails to customers and prospects
Resell and upsell existing customers
Qualify prospects more effectively
Time email deliveries for the greatest impact
To learn more about using Infusionsoft and tapping into the future of email marketing today, visit http://www.GetUSales.com or call 1-855-834-4850.