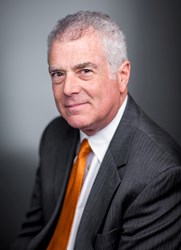 Atlanta, Georgia (PRWEB) January 22, 2014
Habif, Arogeti & Wynne, LLP (HA&W), the largest Georgia-headquartered tax, accounting and business consulting firm, announced today that Howard Zandman, partner in the Firm's Forensic Accounting & Litigation Support group, has been selected to present at the National Association of Certified Valuators and Analysts™ (NACVA®) and the Consultants' Training Institute's™ (CTI™) Annual Consultants' Conference in Las Vegas.
NACVA is an industry leader in the valuation and forensic accounting arenas, having pioneered the role of business valuations in accounting since 1991. Today, the organization supports financial professionals who desire to pursue a career in business valuation, financial forensics, mergers and acquisitions, risk management and other related areas, through training, technical support and certification.
Selection to present at the NACVA annual conference is a prestigious honor and demonstrates Zandman's technical expertise and leadership in the financial forensics community. During the four-day conference, Zandman will present on financial forensic topics ranging from the role of an expert to managing the engagement to lost profits and damages calculations, while also moderating and hosting various forensics panels and a litigation report writing clinic.
"Howard's selection as a presenter for the NACVA annual conference validates his expertise in the area of forensic accounting," said Richard Kopelman, CEO and managing partner at HA&W. "Each day Howard shares and demonstrates his knowledge of forensic accounting through his work with our clients. This conference provides him with an avenue to share his deep expertise with other forensics professionals."
Zandman currently serves as the chair of NACVA's Executive Advisory Board and frequently teaches classes on advanced economic damages and expert witnessing, as well as requisite courses on economic damages that put professionals on track to achieve the Master Analyst in Financial Forensics™ (MAFF™) certification.
NACVA and the CTI's Annual Consultants' Conference is well-attended by over 700 practitioners in the areas of business and asset valuation and financial forensics. The NACVA 2014 Annual Consultants Conference will be held June 17-20 at the Encore at Wynn Las Vegas.
"We have assembled an outstanding faculty of presenters for the 2014 SuperConference that will represent the industry's masters and emerging leaders presenting the latest theories, practical applications, tools, and techniques that business valuation and financial forensic practitioners can implement to support their consulting engagements," states Brien K. Jones, Executive Vice President for Business Development and Continuing Education for NACVA and the CTI. "Each year this conference attracts 700 to 800 U.S. and international business valuation and financial forensic analysts. It is the first major conference of the year in the accounting and financial consulting profession and is designed to deliver technical content and social events that allow attendees to expand their networks."
Conference details and registration options can be found at http://www.nacva.com/conference.asp.
About Habif, Arogeti & Wynne, LLP:
Today, the pace at which work gets done is faster than ever before, and when companies manage that pace by surrounding themselves with the right people, sustainable success happens. That's why recognizable businesses in the Southeast, nationally and internationally continue to select Habif, Arogeti &Wynne, LLP as their accounting, audit, tax and consulting firm of choice.
When you have a complex financial dispute that needs resolution, rely on HA&W. Not only are your case issues understood, but your client's needs also are taken into consideration. Operating on a tight deadline? We deliver. Need a clear, concise and definitive presentation of your case by an expert juries can relate to? Call on us. Reach out to HA&W at http://www.hawcpa.com/services/specialty-consulting-services/forensic-accounting-litigation-support