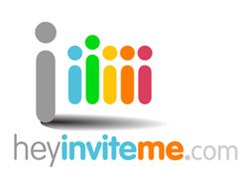 Browse Or Post An Invite Today!
Dana Point, CA (PRWEB) January 22, 2014
Heyinviteme is a website and mobile application that connects its members with local individuals that are seeking adventures and new experiences. Heyinviteme believes that connecting two people who enjoy the same common activities is the best way for them to get to know each other on a personal level. Whether it is a hike on a local trail, spending the afternoon surfing or even rocking out to a band you both enjoy, there is no better way to get to know someone than sharing a new adventure together.
People don't need to be matched using forty unique measurements of compatibility or personality tests. Rather, Heyinviteme believes that the greatest way to start a relationship is to build it with people who enjoy doing the same activities together. Heyinviteme has taken the awkwardness out of dating by providing a platform for individuals to connect online and form relationships in person through new experiences.
Members can post invites three different ways

Open Invite… any member can respond
Custom Invite… invite based on members profile
Personal Invite… personal invite to another member
Members can browse invitations posted by others

Browse invites by activity
Browse invites by date and time
Browse invites by location
Browse invites by member profile
Browse members by member profile
What makes Heyinviteme different from other sites on the Internet? Our services are free because fees and compatibility tests shouldn't stand in the way of connecting with someone romantically or otherwise.
Activities and Adventures are a click away. 100% Free, 100% Fun.