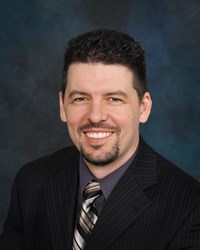 We clearly needed a more formal leadership structure to strengthen our position and respond to an ever rapidly increasing market demand for global AV and UC solutions and support.
Richmond, VA (PRWEB) January 21, 2014
The Global Presence Alliance is pleased to announce the formalization of leadership structure to drive its value proposition and growth strategy moving forward. Consisting of now eighteen member companies plus five affiliates from around the world, the membership has selected the following board members to lead the organization in 2014:

All board appointments are provisionally being made for 1 year with the opportunity for re-election for longer tenure in 2015.
"The GPA has had marked growth on both membership and business opportunities since its inception, delivering best-in-class global solutions to an impressive list of global enterprises for more than five years now, however we clearly needed a more formal leadership structure to strengthen our position and respond to an ever rapidly increasing market demand." states Byron Tarry. "To lead an organization with combined member AV revenues in excess of $1B, and a board with the diversity, vision, and track record of this team is truly inspiring. This team gives the GPA an incredible foundation to ensure we continue to establish our position as the recognized leader to support global enterprises desperate for consistency and scalability in their communications technology strategy."
As with most board members, Byron has more than two decades of experience in the AV industry. He has played a significant role within key InfoComm initiatives over the past decade including the "AV Best Practices" Black Book and the STEP Rating System, and he currently sits on Infocomm's PETC committee. "Byron's involvement within the GPA began shortly after its founding, and he has been a leading voice and contributor to its evolution since that time." states Julian Phillips, representing founding member company Whitlock. "His energy and passion for the GPA made him a clear choice to lead this inaugural board."
The GPA's next strategic meeting will be at ISE in Amsterdam, where the board and members will set the tone for growth in 2014 and beyond. Major initiatives include continuing to improve its global delivery standards, increase communications and engagement with its growing customer list, and expand its membership and service footprint even further into key markets. Board members will also be actively seeking opportunities to meet with Vendors, Press, and potential members throughout the show.
Byron states further that the benefits to the customers and members continues to evolve. "We take full advantage of knowledge sharing, open peer networking, learning, and benchmarking opportunities. This has resulted in a truly enhanced value proposition and service offering to our customer base, our manufacturing partners, and our membership."
About Global Presence Alliance (GPA)
The Global Presence Alliance (GPA) comprises a select group of leading audiovisual, videoconferencing and managed services solution providers worldwide, who have joined together to reduce costs, improve efficiency and enhance communication for global clients. The GPA provides a sole-source solutions approach and offers global pricing support as well as greater simplicity through a consolidated service operation.