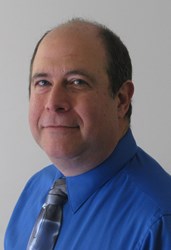 ABINGTON, PA (PRWEB) January 21, 2014
Abington Health is pleased to announce that Michael P. Goldfinger, MD has joined Internal Medicine Associates of Abington. Dr. Goldfinger is board certified in Internal Medicine and is a fellow of the American College of Physicians.
After receiving his undergraduate degree from Pennsylvania State University and Washington University in St. Louis, Dr. Goldfinger earned his medical degree from the Medical College of Pennsylvania. Dr. Goldfinger later completed his residency in categorical medicine at the Eisenhower Army Medical Center in Fort Gordon, GA while serving in the United States Army Medical Corps.
Dr. Goldfinger's clinical interests include the continuing care of adults with complex medical problems and the identification and management of cardiovascular risk factors.
For more information, visit our website, http://www.abingtonhealth.org/ah-physicians or call 215-886-0174.
About Abington Health
Abington Health is the umbrella organization that encompasses its flagship hospital, Abington Memorial Hospital, in Abington and Lansdale Hospital in Hatfield Township. Abington Health also includes four convenient outpatient facilities, Abington Health Center - Schilling in Willow Grove, Abington Health Center - Warminster in Bucks County, Abington Health Center – Blue Bell and Abington Health Center – Montgomeryville in North Wales. Together, these facilities serve more than 39,000 inpatients, 134,000 emergency patients and over 653,000 outpatient visits annually.
More than 1,400 physicians are on staff at both Abington Memorial Hospital and Lansdale Hospital. Additionally, Abington Health Physicians is an employed network of primary care physicians and specialists. Abington Health has more than 6,100 employees, making it one of the largest employers in Montgomery County.