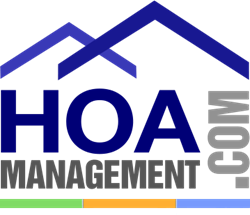 Arvada, CO (PRWEB) January 23, 2014
HOA Management (.com) is proud to announce a new advertising partnership with Pool Shark, LLC. Pool Shark is the Colorado leader in HOA properties and residential swimming pool and spa maintenance and equipment repair.
Pool Shark, LLC has partnered with HOA Management (.com) to advertise their services to community associations and property management companies in Colorado that are actively searching for pool maintenance services. As a result of the new partnership, Pool Shark, LLC will appear on the HOA Management (.com) vendor directory. To learn more about Pool Shark, visitors to the directory can view their profile page on HOA Management (.com). This page allows users to contact Pool Shark in a number of ways. These include a direct hyperlink to their website, a current phone number, and an email contact form.
Pool Shark, LLC handles equipment sales, installs, and repairs. They offer all necessities for pool and spa operation such as, all needed chemicals for maintenance (chlorine, oxidizer, algaecide, clarifiers, etc.), chemical test kits, vacuum hoses and poles, skimming nets, etc. Pool Shark also offers commercial and residential pool and spa maintenance, services calls, equipment repair and replacement, and professional line of chemical items. Pool Shark, LLC's business goal is to provide professional service at low cost. They appreciate every clients' time and attention and look forward to doing business with communities.
HOA Management (.com) is a leading HOA property management directory that uses targeted marketing strategies to reach out to community associations and offer them free access to its online directory. Association residents and board members are able to connect with professional management companies and service providers in their local area by searching on the HOA Management (.com) directory. To learn more about HOA Management (.com), visit http://www.hoamanagement.com or email sales(at)hoamanagement(dot)com.
###