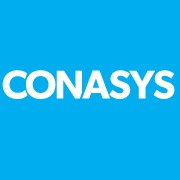 CONASYS has reset the bar in terms of Homeowner Care… their platform will allow us to provide an enhanced home ownership experience to our residents.
Vancouver, BC (PRWEB) January 22, 2014
CONASYS, developers of a cloud-based platform designed to enhance the homeowner care and communication initiatives for new home builders and developers, are pleased to announce a new partnership with Townline Homes Inc. This represents yet another high-profile developer that has chosen the industry-leading CONASYS platform to be the backbone of their homeowner care efforts.
Townline, widely regarded as one of the most innovative real estate developers in BC, pride themselves on challenging convention and building homes that combine both form and function in equal measure. A self-professed down-to-earth company, 'livability' is a fundamental feature of each Townline development and their upcoming projects, 999 Seymour, The Gardens and Harmony, are an embodiment of that mantra. While each project was designed to appeal to a specific buyer, each is home to a host of design elements that have helped the Richmond-based firm become synonymous with both innovation and quality.
While Townline's commitment to architectural innovation is obvious, no less impressive is their commitment to homeowner care. Indeed prior to working with CONASYS, Townline had already acquired a reputation for excellence in customer care. That said, they saw an opportunity to further enhance their well-earned reputation through partnering with industry-leader, CONASYS, to deliver their residents a cloud-based interactive portal, that will come loaded with a host of unique features, including instant access to vital home information such as operating manuals, manufacturer warranties or even paint codes. The platform will also send residents recommended maintenance alerts and will allow them to connect with Townline through a 1-click service request function.
CONASYS' intuitive portal was designed to enhance understanding of the home and empowers users to become more self-sufficient, which was a key feature for Chris Colbeck, VP of Sales & Marketing at Townline. "CONASYS has reset the bar in terms of Homeowner Care, and their platform will positively impact almost all facets of our business, from how we engage and interact with our homeowners to how we are perceived as an industry innovator. But more importantly it will allow us to provide an enhanced home ownership experience and allow our residents to better understand and enjoy their home."
CONASYS is naturally excited about the prospect of working with such a prominent developer, whose unwavering commitment to quality is something it has long since admired. Jerry Bauer, CONASYS CEO, sees the opportunity as a validation of their evolution, "We are delighted to be working with a company as forward-thinking as Townline. For us, this opportunity is a real-life endorsement of the enhancements we have implemented, and the direction we have taken our platform. Working with an industry-leader such as Townline will allow us to further enhance and refine our product, and enhance their reputation in the process."
About CONASYS: CONASYS Inc. (http://www.conasysinc.com twitter:@CONASYS) is a forward-thinking technology company whose cloud-based platform, designed for new home builders and developers, arranges home-specific property information into an interactive portal that allows users to better understand, maintain and enjoy their home. Their interactive Building Care Solution facilitates key building processes including documentation storage and maintenance scheduling. Since their inception in 2006 they have built a client portfolio of over 400 builders and real estate developers and have brought over 40,000 homes online.
About Townline: Townline Group of Companies (http://www.townline.ca twitter:@townline_homes) is a down-to-earth and innovative Real Estate Development firm with a diverse portfolio of cutting-edge projects in Metro Vancouver and Victoria. Townline began life as a one-man operation in 1981, and since then the multi-award winning company has grown to a team of professionals that handle all aspects of development, construction, finance, marketing, sales and customer service.