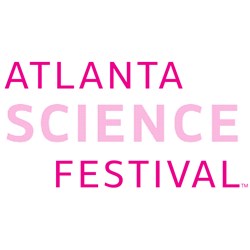 'The Atlanta Science Festival aims to encourage people to relate science in their daily lives and build an appreciation for its importance,' said Meisa Salaita, festival co-founder.
Atlanta, Georgia (PRWEB) January 22, 2014
The Atlanta Science Festival organizers are giving everyone in the Metro region a chance to get in touch with their inner scientist with an eight-day series of science-related events in March 2014, concluding with the Exploration Expo in Centennial Olympic Park.
The Festival will happen March 22-29 and will offer a range of activities during eight days at more than 50 locations across Atlanta. Performances, exhibits, lectures, demonstrations, workshops, guided walks and more will bring together local scientists, experts, teachers, and entrepreneurs with area communities of young people, families and adults who are interested in the role science and technology plays in today's world.
Festivities will conclude on Saturday, March 29, at Centennial Olympic Park with a family-friendly, all-day event offering non-stop, big-bang activities; out-of-this-world experiments; pop-up interactive exhibits; mind-bending games; and a full lineup of science-oriented live entertainment―plus so much more. The Exploration Expo is open to the public from 11 a.m. to 4 p.m., and admission is free.
"The city of Atlanta is excited to support the Atlanta Science Festival as a collaborator," said Mayor Kasim Reed. "Science, technology, engineering and mathematics (STEM) education are vital to the future of our state, our city and our children."
Meisa Salaita, Ph.D., festival co-founder, has long been impressed with the robust science and technology industry in Atlanta as the Director of Education, Outreach and Diversity for The NSF/NASA Center for Chemical Evolution.
"The Atlanta Science Festival aims to encourage people to relate science in their daily lives and build an appreciation for its importance," said Salaita. "We hope to spark the community's collective curiosity and make everyone more aware of what our city and state offers in terms of STEM opportunities now and into the future."
The Atlanta Science Festival has been a collaboration of scientific, educational, corporate, civic, cultural and community organizations led by founding partners Emory University, Georgia Institute of Technology and the Metro Atlanta Chamber.
The event also has support from more than 60 organizations that have signed up to be festival partners, among them Mercer University and Mercer Health Sciences Center (Gold Sponsor), The National Science Foundation/NASA Center for Chemical Evolution (Gold Sponsor), and Delta Air Lines Inc. (Silver Sponsor) as well as the city of Atlanta.
In addition to the Exploration Expo, a complete list of Festival events is available at AtlantaScienceFestival.org. Below is a sample of the types of programs already scheduled:
─Super Hero Science Night at the Museum
Saturday, March 22, 6:30-8:30pm (Children's Museum of Atlanta)
At this special evening event at the Children's Museum of Atlanta, science stations will be set up in each learning zone for hands-on exploration and fun. Guest scientists include Grady Gearbox Gangstaz Robotics Team, the award winning robotics team of Grady High School. At the end of the evening, everyone will come together for a Mad Science Show hosted by the museum's Dr. Labcoat. Come dressed as your favorite super hero and join us.
─Drumlines and Sound Waves
Saturday, March 22, Noon-2pm (Georgia Perimeter College, Decatur Campus)
There's even science in everyone's favorite halftime show! Percussion instruments, such as drums, xylophones, gongs, and cymbals, make sound when you strike or shake them. Learn about the relationship between sound waves and drums while listening to two high schools drumlines.
─Geekapalooza
Monday, March 24, 8-8:10pm (Laughing Skull Lounge)
It's a stand-up comedy tour featuring comedians from the Georgia Tech students and faculty as well as other nerd comedians from the Atlanta area. Previous Georgia Tech finalists from the National College Comedy tour will be joining us to prove that nerds can be funny and not-just funny looking.
─The Science of Beer
Wednesday, March 26, 6:30-10pm (Monday Night Brewing)
We're celebrating science and its role in one of Atlanta's favorite libations! Join fellow beer enthusiasts for an evening with local craft beer, brewers and scientific lectures, exploring the wonderful world of brewing science. From the physics of foam to the biochemistry of Belgian ales, Atlanta beer nerds and science enthusiasts will be guided through the technical side of beer by professors at Atlanta's best universities in a lecture series paired with specially crafted local beers to help wash the message down.
─Fernbank Forest Night Walk
Friday, March 28, 7:30-9:30pm (Fernbank Museum of Natural History)
Come experience the unique nocturnal world of Fernbank Forest that awakens at dark. Fernbank Museum science educators will be your guides as you listen for owl and frog calls, search for bats, find organisms that glow, and much more.
For the latest information on the Atlanta Science Festival activities, please follow the event on Facebook at AtlantaScienceFestival and on Twitter at @ATLSciFest.
About the Atlanta Science Festival
The first event of its kind in the Metro area, The Atlanta Science Festival is a weeklong celebration of local science and technology that culminates with an all-day interactive Exploration Expo at Centennial Olympic Park. Scientists, experts and educators from local schools, colleges, universities, museums, and corporations will uncover mysteries and explain discoveries in hands-on activities, facility tours, stimulating presentations, and riveting performances at venues across the city. Our mission is to celebrate the inherent integration of STEM (science, technology, engineering, and mathematics) in our lives today, share the impact they have on our community, and inspire us all to wonder about our future. The Festival, which runs March 22-29, is produced by a collaboration of science, cultural, and educational institutions, led by Emory University, Georgia Institute of Technology and the Metro Atlanta Chamber. To learn more, visit AtlantaScienceFestival.org or call (770) 322-4992.
Media Contacts:
Colleen Philbrick
Carabiner Communications
912-604-1950
cphilbrick(at)carabinerpr(dot)com
Sara Wakefield
Carabiner Communications
678-566-3144
swakefield(at)carabinerpr(dot)com