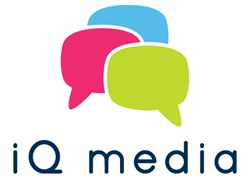 Since launching five years ago, the market's reception of iQ media has been simply incredible.
Conshohocken, PA (PRWEB) January 21, 2014
iQ media, leading the transformation of media monitoring to media intelligence and content marketing, announced today that it will be relocating its worldwide headquarters to Conshohocken, Pa. from Doylestown, Pa. The move will be completed the first week of February of this year.
iQ media decided to relocate to Conshohocken following its explosive growth in 2013, including the addition of major brands such as Whole Foods, Home Depot and Maserati to an already impressive customer base. The company grew from nine employees in early 2012 to over 30 in 2013. It expects to nearly double its employee base in 2014, largely through an expansion in sales.
Moving to Conshohocken will allow iQ media to continue to expand its staff, be in the great company of other technology startups and large technology companies and continue to evolve its flagship product, cliQ.
"Since launching five years ago, the market's reception of iQ media has been simply incredible," said John Derham, CEO of iQ media. "Conshohocken is home to some very important technology companies and we will be able to recruit the best of the best to secure iQ media's place as a leader in our industry."
Through iQ media's cloud based media services for business intelligence and content marketing, customers have the ability to contrast media mention volumes for individual terms and view over seven million hours of broadcast TV content (dating back to 2010) for research and marketing purposes.
About iQ media
iQ media is leading the most important technology transformation in the history of broadcast TV, online news, and social media monitoring. It is the transformation from traditional media monitoring services to Media Intelligence Platforms. iQ media's cloud-based database, cliQ, empowers clients to move beyond media monitoring to proactively leverage media content to drive topline revenue and further their strategic communications goals. Learn more at http://www.iqmediacorp.com.