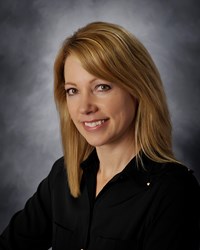 Cleveland, OH (PRWEB) January 22, 2014
Nitor announced today the hiring of Wendy Troeger to lead its Procurement Business Process Outsourcing (BPO) Practice. Troeger brings over 25 years of experience in corporate finance and procurement leadership and has been recognized for her ability to develop teams, as well as implement efficiencies and cost savings by collaborating with multiple disciplines. Prior to joining Nitor, Wendy held leadership roles in the restaurant and consulting services industries. While at McDonald's Corporation, she was integral in creating and implementing the spend management initiative for Indirect Spend. Wendy holds a Bachelors of Science degree in Accountancy from Northern Illinois University, and is a CPA.
At Nitor, Wendy will lead the fast-growing BPO practice, which provides remote, scalable resources that help organizations achieve short- and long-term procurement business objectives. Nitor's BPO capabilities focus on sourcing execution, supplier enablement, contract migration, spend diagnostics, and technology implementation/support.
"I'm extremely excited about the opportunity to join the Nitor team and expand the breadth of Nitor's service offerings," said Troeger.
The hiring of Troeger is significant for Nitor on several levels. "We've seen a steady maturation of procurement practices in general, and demand for our services and BPO capabilities continues to increase," said Ryan Walicki (Partner, Nitor). "The chance to add someone with Wendy's experience and vision made this a perfect strategic fit for Nitor."
About Nitor
Nitor is a Procurement Services company led by the most experienced team in the industry. Founded in 2003, Nitor has a dedicated focus on Spend Management and deep experience leading initiatives across the source-to-pay spectrum for Fortune 100 clients in all major verticals. For more information, please see http://www.nitorpartners.com.