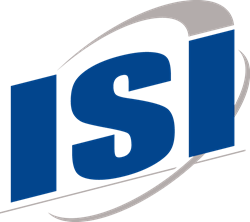 The ISI-Verba collaboration reporting and integrated recording solution transforms Cisco's Business Edition 6000 platform by providing organizations with advanced features at an affordable cost
Schaumburg, IL (PRWEB) January 22, 2014
ISI Telemanagement Solutions, Inc., a leading provider of telecom management solutions to thousands of organizations around the world who seek to control telecom costs, improve network management and monitoring, and increase productivity and revenues, has been certified by Cisco as a Cisco Compatible Billing and Reporting vendor for Business Edition 6000 V.9.1 running on a UCS platform.
These certifications are a testament to the overall flexibility of ISI and Verba's collaboration reporting and recording solutions. Being that Cisco Business Edition 6000 is a venerable alternative for mid-market businesses, this certification positions ISI as a premier solution provider for telecom management needs.
Given the flexibility that Business Edition 6000 provides, organizations can easily enhance the system by adding ISI's integrated collaboration reporting and recording solutions. ISI's reporting solution, Infortel® Select, allows organizations that implement the Cisco platform a view into their operations, as well as provides access to reporting functions that shed light on traffic capacity and telecom usage patterns at the organizational level. Additionally, with specific concurrent call metrics, companies running Business Edition 6000 can see the exact network impact of calls to properly assess bandwidth needs.
The integrated ISI-Verba collaboration (voice, video, and presence under a single virtual instance) recording solution enhances Business Edition 6000 by allowing both platforms to reside co-located on the same framework as Business Edition. This is accomplished by extending recording controls for voice, video, Jabber instant message, and screen-capture to a single reporting screen. Having the ability to capture user interactions allows organizations to devise training programs for staff, satisfy compliance mandates, and improve overall customer satisfaction and staff productivity.
Many organizations that require contact center functionality within their environments will recognize the benefits of these two add-ons for Business Edition 6000 as possible alternatives to expensive, and complex, contact center systems.
"The ISI-Verba collaboration reporting and integrated recording solution transforms Cisco's Business Edition 6000 platform by providing organizations with advanced features at an affordable cost," said David Dishek, UC Collaboration Practice Lead at ISI Telemanagement Solutions. "Since these solutions support formal and informal contact center environments, companies will have the flexibility to meet their needs right now, with seamless transition to Cisco's more advanced platforms in the future."
To learn more about ISI's solutions for Business Edition 6000 and our new certifications, visit our website.
ISI's Solutions portfolio brings together time-proven technologies for the management of unified communications through wireless and landline Call Accounting & Reporting, Telecom Audit & Optimization, Collaboration Recording (Voice, Video, Instant Message, Screen Capture), Invoice & Inventory Management, and Wireless Management. ISI's facilities, processes, and data security comply with ISO 9001:2008, SSAE 16, HIPAA, Safe Harbor and other important standards.