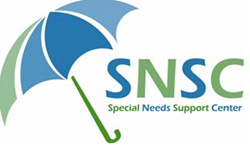 Recently, the organization has focused their considerable attention on an issue that is very close to the hearts of the staff of M&L Special Needs Planning – housing for individuals with special needs.
Washington, D.C (PRWEB) February 26, 2014
M&L Special Needs Planning, LLC is committed to providing quality services and support to families with special needs. As a part of that commitment, M&L Special Needs Planning is happy to introduce an invaluable group, The Special Needs Support Centre in New Hampshire.The company feels that becoming involved in the special needs community and becoming active members of special needs advocacy and support groups is crucial.
The special needs planning company feels that support and advocacy organizations play an essential role in the lives of families with special needs, and can offer much needed support and services that families may otherwise not be able to receive. So, when M&L owner and founder Maedi Tanham Carney CFP(R), CWIC was invited to sit on the board of the Special Needs Support Center (SNSC) in New Hampshire, she jumped at the chance. The company shares a little bit about this organization with their readers via their weekly blog, in the hopes that they can spread around the inspiration.
The SNSC is a support and advocacy group serving families and individuals with special needs in the Upper Valley of New Hampshire and Vermont. According the organization's website, the SNSC is "a grassroots family organization" that "believes that parents often find their greatest support in other parents who are in a similar situation."
The SNSC offers information, referrals, emotional support, and networking and community building services. Many of these services are offered via telephone and email, and offer parents the chance to connect with each other, and obtain advice, guidance, education, and mentoring opportunities. The organization's mission statement is, "to help children and adults with special needs, and their families."
Geraldine North, whose child with special needs was receiving services from outside the community, founded the SNSC in 1979. North felt cut off and disconnected from service providers in the Upper Valley area. North says, "This sense of isolation became the catalyst for finding other parents who might support us and pass on information about local services." As a result, North asked the medical professionals and service providers to give her contact information to any other parents who were seeking support and help in the area. The phone started ringing in 1979, and interest began to grow.
In 1981, however, the organization truly began to take shape. The SNSC was fine tuned at the kitchen table, fuelled by coffee and the need to help other families with special needs. North and four other parents gathered together to develop a structure for the group, to determine how the group would be identified, and to determine the services and supports the group could provide. At that time, the SNSC was called the Upper Valley Support Group (UVSG), to reflect their commitment to providing services to individuals with all types of disabilities, and to serve parents of children with both visible and invisible disabilities.
In the summer of 1981, the UVSG (SNSC) became a full-fledged non-profit organization, operating out of a single roomed office. The organization would later grow to offer many more services to families in the Upper Valley area, and would be shaped by a series of executive directors into an organization that has filled a valuable niche by offering support, services, information, education, and advocacy to families that have no where else to turn for guidance.
The SNSC's current Executive Director, Phillip Eller identifies SNSC as unique, because it offers a holistic approach to services for individuals with special needs, and also because it offers its services to everyone that needs support. As Phil said in a recent conversation, "Many organizations have a narrow focus – they offer services to individuals and families of individuals with specific disabilities. At SNSC, we offer programs and services to families of children with any kind of special need."
The SNSC's services are categorized into Family Support Services (FSS), and Community Partners (CP):
Family Support Services are directed primarily towards parents and families, and include many services such as offering emotional support, information, referrals, educational advocacy, and general and individual support. Specific programs offered under this area include help with developing and facilitating support groups, the Quarterly Newsletter, and access to the Nathan Hall Library, where more than 1200 titles on a wide range of specials are available to loan to parents and professionals. The FSS also provides a respite child care program, for parents of children with special needs who "need a break."
Community Partners services and programs are intended to directly serve the child (of any age) with special needs. The services and programs offered include Happenings, (scheduled social events) and other programs such as Art Lab (a weekly art group for individuals over the age of 21 with any kind of special needs), Aspire (a weekly playgroup for children with Autism) and the STAR Program – or, Steps Toward Adult Responsibility, a group which matches teens and Dartmouth College Students, both with chronic health conditions, for monthly events and social outings.
To access the different services and programs offered by the SNSC, contact them by email, info@snsc-uv.org, telephone at 603-448-6311, or by visiting their website.
M&L also state that the SNSC is currently looking for volunteers to support a number of their programs and services; they are always on the lookout for teens and young adults to attend their Happenings events, and for help with communications and mailings at the organization's headquarters. Volunteers are needed to act as puppeteers for their Kids on the Block, program and to assist parents of children needing special needs educational services. The SNSC is also looking for Dartmouth College Students for their Connections and STAR program. For more information on volunteering for the SNSC, please call 603-448-6311.
M&L directs those looking to financially contribute to this organization to the SNSC website for upcoming fundraisers. The next fundraiser being hosted by the organization is being held March 9th, at the Simon Pearce Restaurant – kindly made available by the Pearce family. Tickets are very close to being sold out, however donations can still be made via mail (SNSC, 12 Flynn Street, Lebanon NH, 03766), or via paypal. The Special Needs Support Group is a registered 501(c)(3) charitable organization, and all donations are tax deductible.
M&L Special Needs Planning, LLC helps families plan for the current and future needs of families with special needs through services such as their Comprehensive Special Needs Financial Life Plan, and their newly launched Independent Living Program and Housing Project. Those who wish to learn more about financial and life planning for individuals with disabilities and other financial and life planning services related to special needs planning can visit the M&L Special Needs Planning, LLC website and are encouraged to contact them for more information.