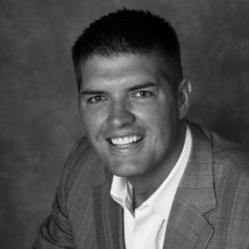 The presentation will focus on excellence in new home sales operations and the ways technology can be used to drive consistent sales behaviors across geographically dispersed teams.
Chicago, IL (PRWEB) January 22, 2014
New Home Star President David Rice has been selected as a speaker for the educational sessions at the 2014 International Builders' Show. His presentation will address excellence in new home sales operations, focusing on what it takes to build a world-class sales team enabled by technology to drive consistent sales behaviors in any market.
The International Builders' Show is the largest annual light construction show in the world, offering attendees access to manufacturers and suppliers of home construction products and services from every corner of the industry, along with a robust education program featuring sessions taught by renowned building industry experts from across the country. With a limited number of speaking slots in the educational sessions, selection to present is truly an honor.
"We are extremely pleased to have David Rice leading an IBS session for us in 2014," says NAHB IBS Director of Education Kirby Simmering. "David has assisted many of the most prominent production builders in the country with their sales efforts, and this unique perspective is one that is certainly a much welcomed and valued addition to IBS."
New Home Star is a national sales and marketing firm that works with builders to sell more homes more profitably. By leveraging sophisticated sales training with advanced research and marketing resources, their approach empowers the sales agent and builder organization to perform at a higher level. New Home Star's proprietary sales synergy platform, New Home Connect, augments the efficacy of these solutions by aligning operational and marketing efforts with the goals of the sales force, and has been lauded by industry insiders as a game changer in the space.
New Home Star President David Rice is scheduled to speak at 8:00 AM on Wednesday, February 5th, in South 220 at the Las Vegas Convention Center. For more information on the presentation, email info(at)newhomestar(dot)com or call 800.730.6170. For more information on IBS, please visit http://www.buildersshow.com.