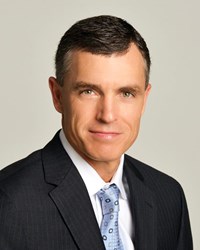 BATON ROUGE, LA (PRWEB) January 22, 2014
The January edition of Super Lawyers, published by Thomson Reuters, has named national law firm Baron & Budd attorney Burton LeBlanc to its list of 2014 Louisiana Super Lawyers in the area of Environmental Litigation. This is the fourth time LeBlanc has been presented with the honor, which is given to no more than five percent of the top lawyers in the state.
The Super Lawyers list honors outstanding lawyers from more than 70 practice areas who have not only attained a high level of professional achievement, but have also attained a high degree of peer recognition. The publication uses a patented process to make its selections, including peer reviews, independent candidate evaluation and a statewide survey of lawyers. As a result, the final list is comprehensive, diverse and credible.
"It is a great honor, one that is made even greater by the fact that I have been recognized by my peers," LeBlanc said.
LeBlanc is the head of the Baton Rouge office of the national law firm Baron & Budd. In practice since 1991, he has worked tirelessly to protect Louisiana's environment and consumers. In his career, LeBlanc has litigated several cases involving consumer financial issues, toxic exposure and harmful pharmaceuticals. LeBlanc has helped injured employees recover millions of dollars while building a reputation for both consumer and environmental advocacy. He currently serves as president of the American Association for Justice (AAJ) and is a past president of the Louisiana Association for Justice.
He is also one of only a handful of attorneys across the nation to have been honored with the Wiedemann Wysocki National Finance Council Award from the AAJ, which he won in 2007 and 2010. This award honors lawyers for their efforts to improve the civil justice system as well as their strong commitment to the legal profession.
"We are extremely proud of the fact that Burton has once again been named to this prestigious list," said Russell Budd, managing director of national law firm Baron & Budd. "It is heartening to see Burton be recognized for his tireless work on behalf of the environment and consumers."
About Baron & Budd, P.C.
With a history of over 35 years "Protecting What's Right" for individuals, communities, and governmental entities, Baron and Budd is a well-established law firm devoted to making a positive difference. With offices in Dallas, Austin, Los Angeles and Baton Rouge, Baron and Budd is able to take on complicated and expensive cases within the realms of dangerous drugs and medical devices, asbestos-related illnesses, consumer fraud, water contamination, the Gulf oil spill and fraudulent financial practices.