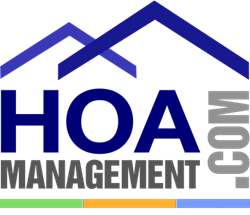 Fairfax, VA (PRWEB) January 25, 2014
HOA Management (.com) is proud to announce a new advertising partnership with Guest Services, Inc. Located in Virginia, D.C., Florida, and Maryland, Guest Services stands at the forefront of the hospitality management industry providing the highest-quality food, lodging and leisure services for their clients.
Guest Services, Inc. has partnered with HOA Management (.com) to advertise their services to associations in Maryland that are actively seeking a new property management company. To learn more about Guest Services, visitors to HOA Management (.com) can view their profile page on the directory. Included on their profile page is a direct link for users to click through to the Guest Services website. HOA Management (.com) also provides a contact form for users who prefer to communicate via email.
Guest Services, Inc. is a private, U.S.-based company originally founded to provide dining services to government agencies in Washington, D.C. Guest Services supplies hospitality management services across a wide variety of client sites including government and business dining facilities, museums, hotels, resorts, conference centers, luxury condominiums, senior living centers, health care systems, state and national park recreation, school and university dining facilities, specialty retail stores, and full-service restaurants. For nearly a century, Guest Service has systematically built an outstanding hospitality company based on a firm foundation of great people working with great clients to serve great customers. Guest Services brings proven expertise in the areas of vendor pricing, attention to preventative maintenance, and human resources support.
HOA Management (.com) is a leading HOA property management directory that uses targeted marketing strategies to reach out to community associations and offer them free access to its online directory. Association residents and board members are able to connect with professional management companies and service providers in their local area by searching on the HOA Management (.com) directory. To learn more about HOA Management (.com), visit http://www.hoamanagement.com or email sales(at)hoamanagement(dot)com.
###