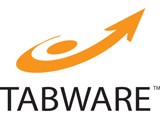 The ability to manage and collect accurate and timely maintenance data will ensure that the oil refinery is operating at maximum performance and efficiency...
Greenville, SC (PRWEB) January 22, 2014
AssetPoint, a leading provider of Computerized Maintenance Management Software / Enterprise Asset Management (CMMS/EAM) solutions, announced today that Dakota Prairie Refining has chosen the TabWare CMMS/EAM solution for their asset management needs at their new refinery currently being constructed near Dickinson, ND.
The first new oil refinery to be built in the U.S. in over 30 years, Dakota Prairie will process locally available crude oil and produce high-quality diesel fuel. The remaining components of the crude oil will be shipped to other refineries for further processing or to other parties for their use. The $300 million dollar construction project began in March 2013 and is expected to be completed in late 2014. Dakota Prairie Refining is being built, owned and operated by WBI Energy, Inc. and Calumet Specialty Products Partners, two financially strong, well-established partners that have complementary capabilities and expertise. Both owners are committed to safety and operating in an environmentally responsible manner.
AssetPoint (http://www.AssetPoint.com) has been a leader in CMMS/EAM solutions for over 30 years, and its TabWare CMMS/EAM solution is designed by maintenance professionals for maintenance professionals. TabWare is easy to learn and easy to use, so companies are able to get up and running in days, leading to rapid user adoption and maximized wrench-time and minimized keyboard-time. AssetPoint offers flexible deployment options, including a Cloud computing solution (SaaS) or on-site for companies who want TabWare on their own servers. TabWare is the leading CMMS/EAM solution for companies who want full functionality without the expense, resources and time other solutions demand, and it is proven to maximize asset performance, resulting in reduced operating costs and higher profit margins.
TabWare was selected by the Dakota Prairie management team based on its robust functionality, ease-of-use advantages for maintenance personnel and proven success in the oil and gas industry. TabWare will be used to manage all equipment, maintenance, inventory and purchasing activities at the refinery. TabWare CrossRoads, an industry-proven business integration solution, will be utilized to quickly and seamlessly integrate TabWare CMMS/EAM with Dakota Prairie's Accounts Payable system.
Due to deep domain experience, AssetPoint understands the regulatory compliance and asset maintenance challenges facing the Oil & Gas industry, and many exploration, drilling and refining customers choose TabWare because of its ability to track moveable assets at all times, capture maintenance history and costs, and support Environmental, Health & Safety programs (EH&S). TabWare's demonstrated ease-of-use for rig managers and field technicians allows rapid user adoption without disrupting day-to-day operations. The Oil & Gas industry is dependent on the success of their assets, and TabWare's preventative maintenance system is the first line of defense against unplanned downtime and equipment failures, resulting in an increase of the number of operating days in the field and average revenue per day.
AssetPoint CEO, Mike Levine said, "We are extremely pleased that Dakota Prairie has chosen TabWare as their CMMS/EAM solution for their new refinery, and realize that the previous success that several of their refinery management team members experienced with TabWare was a strong factor in their selection. The ability to manage and collect accurate and timely maintenance data will ensure that the refinery is operating at maximum performance and efficiency, and we look forward to working with them for many years to come."
About Dakota Prairie Refining:
WBI Energy, Inc. has more than eight decades of energy-field experience in the Rocky Mountain Region. The experienced professionals at WBI Energy provide a variety of energy field services including natural gas transmission pipeline and storage; midstream services including natural gas and oil gathering, processing and conditioning; and, corrosion services including cathodic protection, corrosion equipment and materials, engineering and air/hydro excavation. WBI Energy is part of the MDU Resources Group family of companies. MDU Resources has been traded on the New York Stock Exchange since 1948.
Calumet Specialty Products Partners has an excellent track record of operating specialty refineries similar to this facility. It has eleven facilities in the U.S. Calumet is a leading independent producer of high-quality, specialty hydrocarbon products in North America. It processes crude oil and other feedstocks into customized lubricating oils, solvents and waxes that are used in consumer, industrial and automotive products, and it produces diesel and other fuel products.
About AssetPoint:
AssetPoint, makers of TabWare, is the leading provider of CMMS/EAM solutions for companies whose success depends on the performance of their assets. For over 30 years, AssetPoint has led the market in helping customers control their maintenance costs, optimize spare parts inventory, streamline procurement and improve management, command and control.
Designed by maintenance professionals for maintenance professionals, TabWare is easy to learn, easy to use and proven over time to be the most effective product in the market. That's why tens of thousands of users trust their critical assets to TabWare each and every day. To view online demonstrations, white papers, and case studies, visit http://www.AssetPoint.com.