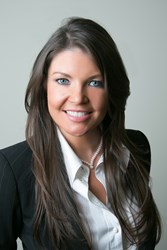 New York, NY (PRWEB) January 22, 2014
Today, National Divorce Capital, Inc. (NDC) formed to provide funding for women engaged in divorce proceedings, underwriting attorney fees, experts cost and personal living expenses and more.
Following a career as a family law attorney, Ms. Noonan is now a recognized divorce issues expert who has been recently featured on ABC's Good Morning America, Bloomberg, The New York Post, The Daily Mail and CBS's The Couch.
"Women for decades have been challenged by a legal system fraught with inequality," says Noonan, who graduated with a B.A. from Boston College and a J.D. from Seton Hall University School of Law. "My goal is to help Women level the legal playing field by providing equity through equity."
 
About NDC
The funding NDC provides enables women to a reach a just settlement rather than accepting less than what she is entitled. NDC's business model is customized for each unique monetary situation divorcees face.  Credit scores and income are not considered as part of the qualification process.
NDC has developed a comprehensive proprietary underwriting platform designed to streamline the application process.
Ms. Noonan adds, "We created a standardized underwriting system enabling us to reach a decision quickly and efficiently."
For more information on National Divorce Capital, Inc., visit http://www.divorcefunding.us