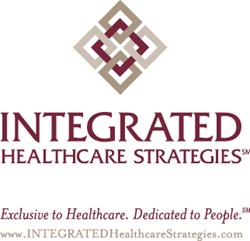 INTEGRATED is a recognized expert in compensation surveys and a leader in the healthcare industry...
(PRWEB) January 22, 2014
INTEGRATED Healthcare Strategies, a healthcare compensation and human resource consulting firm, announced that it kicked off its 2014 National Compensation Survey season beginning January 16, 2014. INTEGRATED is a recognized expert in compensation surveys and a leader in the healthcare industry with offices located in Kansas City, Minneapolis and Dallas.
The firm launched its 2014 survey season with the National Healthcare Staff Compensation Survey which includes data on over 250 benchmark positions and opened for participation earlier this month. The National Nursing Compensation Survey, which opens on January 23rd, reports on more than 100 positions, special pay practices, and data reported nationally and by region.
INTEGRATED conducts a wide variety of national compensation surveys, providing comprehensive benchmark data on: executive, director, and manager positions; staff and nursing positions; advanced practice provider positions; medical director positions; as well as custom surveys tailored to a client's specific needs. For more than 25 years, the firm has provided high-quality surveys and data that assists healthcare organizations in making critical compensation decisions.
The remaining INTEGRATED healthcare compensation surveys will open in the following months: the National Healthcare Leadership Compensation Survey opens February 13th; the Medical Director Compensation Survey opens April 3rd; and the Advanced Practice Clinician Survey opens July 10th.
Special bundle pricing is available for organizations that participate in and/or purchase both the National Healthcare Leadership and Staff Compensation Surveys.
For more information on the INTEGRATED National Healthcare Compensation Surveys and to download a brochure, please visit the Compensation Survey page on the INTEGRATED website, or email comp.surveys(at)IHStrategies(dot)com.
About INTEGRATED Healthcare Strategies
For more than 30 years, INTEGRATED Healthcare Strategies has provided consultative services and people-based solutions to clients across the healthcare spectrum, including community and children's hospitals, academic medical centers, health networks, clinics, and assisted-care providers. Our expert consultants and nationally recognized thought-leaders help organizations achieve their business goals by ensuring top talent is attracted, retained, and engaged, while measuring and maximizing human and organizational performance. With tailored solutions that extend well beyond single services, INTEGRATED offers the knowledge, guidance, insights, and alignment that organizations need to not only survive the rapidly changing healthcare environment, but to succeed in it. Exclusive to Healthcare, Dedicated to PeopleSM. Visit INTEGRATED Healthcare Strategies online at http://www.INTEGRATEDHealthcareStrategies.com. View our blog at http://www.INTEGRATEDHealthcareStrategies.com/blog.