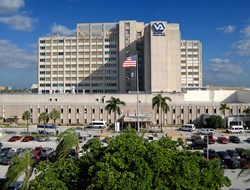 Miami (PRWEB) January 21, 2014
Veterans coming to the Bruce W. Carter VA Medical Center will find increased parking availability now that a new 300-space parking lot has opened. The new lot, located across the street from the facility, will be for staff and government vehicles, opening up spaces for patients and their caregivers seeking services at the Miami VA Healthcare System.
The Miami VA Healthcare System serves more than 3,000 people a day, many of whom come to the main campus in downtown Miami from all over South Florida for specialty services, primary care and mental health services.
For more information about the services available through the Miami VA Healthcare System or how to enroll for VA Healthcare, visit http://www.miami.va.gov.