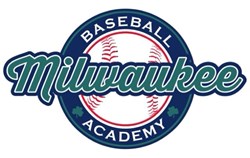 Milwaukee, WI (PRWEB) January 21, 2014
Baseball is truly a beloved aspect of our city, and that "love of the game" foundation begins with the youth of our area. Developing young and talented athletes is the focus of David Casey, proprietor of Milwaukee Baseball Academy. The indoor baseball training facility recently opened its doors in Milwaukee at 4200 N. Holton St., and exists to provide young players with the experience and coaching that they need to excel on the baseball and softball fields in their formative years.
The primary goal is clear, as Casey and his talented training staff put in tireless effort to see that every student reaches his or her full athletic potential. And all of the opportunity is certainly there, as the 9,600 sq ft baseball training facility features four batting cages, multiple pitching mounds, a weight room, and more. Whether its baseball hitting drills for kids, pitching camps, strength and conditioning classes, or individual lessons; Milwaukee Baseball Academy provides the fundamental training necessary to assist young athletes in growing their game.
"Whether you are a brand new t-ball player, a standout on your high school team or anywhere in between, our goal is to work with you and take your talents to the next level." - David Casey, Owner of Milwaukee Baseball Academy.
Programs at Milwaukee Baseball Academy are available for players ages 4 to 18, and they are in the capable hands of an elite training staff. Featuring high school and college standouts, as well as minor league ballplayers, the MBA trainers assist their athletes in improving their baseball abilities on every level. All players that put in their time at Milwaukee Baseball Academy can count on enhanced skills, but also self-improvement, as they learn the connection that exists between hard work, dedication, and success. The staff that provides these baseball lessons in Milwaukee knows that shaping talent is critical, and with enough time and training, the opportunity exists for some players to receive college scholarships, and even professional signings.
Parents looking to get their children into Milwaukee youth baseball clinics are in luck with the location of Milwaukee Baseball Academy, and the possibilities that this facility provides. For more information on upcoming classes and instruction, call 414-828-4777 today.