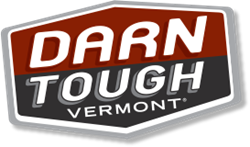 Northfield, VT (PRWEB) January 23, 2014
Darn Tough Vermont, the leading manufacturer of the fastest growing collection of performance socks in the USA, continues to lead the specialty sock market with its reinvention of the classic Gym Sock, which will debut at the 2014 Winter Outdoor Retailer (Booth 32150).
"Folks have been asking us for a multi-use sock that features the same extreme comfort and durability as our special purpose outdoor socks. With months of R&D behind it, our new Gym Sock is perfect for any type of cross training, fitness center workout, pickup hoops game or even mowing the lawn," explains Ric Cabot, President and CEO of Darn Tough Vermont
"Performance and quality have always been the cornerstone of Darn Tough Vermont, we focus on them relentlessly. That single-minded goal has made our company the leader in the outdoor performance sock category."
Constructed out of antimicrobial, fine gauge Merino wool, the Gym Sock naturally wicks moisture, regulates temperature and repels bacteria and odor to keep feet feeling and smelling fresh.
Available in Light Cushion to deliver lightweight performance with exceptionally soft and resilient cushioning along the base of the foot for support, the Gym Sock comes in five classic colorways: black, white and three striped versions (MSRP $19.00).
Like all Darn Tough Vermont socks, the Gym Sock is designed, manufactured and tested in Darn Tough Vermont's mill in Northfield, Vermont and is unconditionally guaranteed for life.
Darn Tough Vermont will be serving up their famous maple creemees topped with bacon at the 2014 Winter Outdoor Retailer in Salt Lake City, Utah at Booth 32150 located in the Salt Palace Convention Center from January 22nd to the 25th. Their new socks will be available in stores starting July 1, 2014. For more information about Darn Tough Vermont socks, please visit http://www.DarnTough.com.
# # #
About Darn Tough Vermont: Darn Tough Vermont is an American manufacturer of premium, all-weather outdoor socks with headquarters in Northfield, Vermont. The company offers both Specialty and Tactical product lines. Darn Tough Vermont's Specialty line offers footwear in six active wear categories including Ski/Ride, Hike/Trek, Run/Bike, Lifestyle, Hunt and Kid's styles – all of which carry the industry's only unconditional lifetime guarantee.
Darn Tough's product is distinguished from industry competitors by 100 percent USA manufacturing; small-needle knitting which results in more stitches per inch and exceptional durability and cushioning; True-Seamless™ technology; and an exclusive blend of either Coolmax® or ultra-fine merino wool for comfort, fit, durability and moisture management. Founded by Ric Cabot in 2004, a third-generation sock maker, Darn Tough Vermont operates out of Cabot Hosiery Mills. For more information about Darn Tough Vermont socks, please visit: http://www.darntough.com.