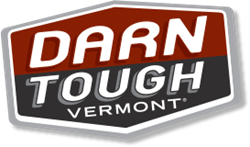 Northfield, Vermont (PRWEB) January 24, 2014
Darn Tough Vermont, the leading manufacturer of the fastest growing collection of outdoor performance socks in the USA, continues to drive innovation in the category with its 2014 line up, which will be debuted at the 2014 Winter Outdoor Retailer (Booth 32150).
The Vermont-based sock mill will be adding new models to their Men's and Women's Lifestyle collections as well as introducing two entirely new Work and Gym sock categories. In addition Darn Tough Vermont has re-worked, re-categorized and re-defined its new Vertical collection by combining Ski and Ride and offering 12 new styles that break ground in snow sport hosiery.
"My family has been making socks for three generations and we are extremely proud of our continued growth in such a competitive industry," says Ric Cabot, President and CEO of Darn Tough Vermont.
"Even as we continue to add new socks to our line and introduce innovative and creative styles, our single-minded focus has been – and will always be – on quality. Our commitment to quality is why Darn Tough Vermont socks constantly stay at the top of the market. "
Made with fine gauge Merino wool and True-Seamless™ knitting technology for a virtually undetectable toe seem, Darn Tough Vermont socks keep feet cool and comfortable. At 1,441 stiches per square inch, Darn Tough Vermont offers the highest knit-density of any outdoor performance sock on the market ensuring a smooth fit.
Men's Lifestyle: Four new, fresh styles featuring bright colors will be available in Light Cushion and are perfect for anyone looking to electrify their sock drawer (MSRP $19.00 - $20.00).
Women's Lifestyle: Available in both Light and Light Cushion, Darn Tough Vermont will be introducing six trendy new styles to the Women's Lifestyle collection in Crew and Knee-Hi heights (MSRP $19.00 - $21.00).
Work Sock: Darn Tough Vermont's new Work category feature three models that come in two classic and aptly named colorways, Gravel and Sand. The Fred Tuttle Micro Crew and the John Hennery Boot height will be available in Cushion with the Paul Bunyan Over-the-Calf available in Full Cushion (MSRP $19.00 - $25.00).
Gym Sock: Perfect for the gym and everything else, the classic gym sock is now reinvented and engineered to be Darn Tough. Whether on a court or a field, this sock is created to enhance physical performance while still looking good. Available in Light Cushion, the Gym Sock comes in five colorways black, white and three striped versions (MSRP $19.00).
Vertical Line: Darn Tough Vermont's new Vertical category redefines the once delineated Ski/Ride category into one powerful and fun collection featuring 12 new models for men and women. Each Vertical sock will be available in either Ultralight or Cushion, for the ultimate performance fit (MSRP $23.00 - $25.00).
With a reputation for unrivaled comfort, durability and fit, Darn Tough Vermont socks are designed, manufactured and tested in Northfield, Vermont and unconditionally guaranteed for life.
Darn Tough Vermont will be serving up their famous maple creemees topped with bacon at the 2014 Winter Outdoor Retailer in Salt Lake City, Utah at Booth 32150 located in the Salt Palace Convention Center from January 22nd to the 25th. Their new socks will be available in stores starting July 1, 2014. For more information about Darn Tough Vermont socks, please visit http://www.DarnTough.com.
# # #
About Darn Tough Vermont: Darn Tough Vermont is an American manufacturer of premium, all-weather outdoor socks with headquarters in Northfield, Vermont. The company offers both Specialty and Tactical product lines. Darn Tough Vermont's Specialty line offers footwear in six active wear categories including Ski/Ride, Hike/Trek, Run/Bike, Lifestyle, Hunt and Kid's styles – all of which carry the industry's only unconditional lifetime guarantee.
Darn Tough's product is distinguished from industry competitors by 100 percent USA manufacturing; small-needle knitting which results in more stitches per inch and exceptional durability and cushioning; True-Seamless™ technology; and an exclusive blend of either Coolmax® or ultra-fine merino wool for comfort, fit, durability and moisture management. Founded by Ric Cabot in 2004, a third-generation sock maker, Darn Tough Vermont operates out of Cabot Hosiery Mills. For more information about Darn Tough Vermont socks, please visit: http://www.darntough.com.