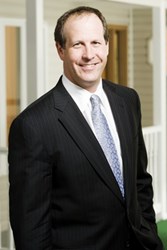 Our growth is a result of the business we generate from our satisfied customers and the great feedback they are giving to their friends and neighbors about our company
Lanham, Maryland (PRWEB) January 22, 2014
Thompson Creek Window Company, the mid-Atlantic's leading home improvement replacement products company, today announced it has been honored with the SmartCEO Future 50 award. Washington D.C.'s SmartCEO profiles the 50 awarded companies, which represent the area's fastest growing companies based on a combined three-year growth rate of revenue and employees. The 2014 Future 50 winners collectively generate $3.7 billion in annual revenue and employ 13,719 individuals in the Greater Washington area.
"The companies we honored this year are growing in spite of the economic hardships we have all been facing. These companies are investing in themselves, investing in their people and rising above the rest. They deserve to be recognized and celebrated because they are moving the economy and the region forward," says Jaime Nespor, regional president of SmartCEO. "We are proud to recognize them for their achievements and growth."
"We are proud to be a recipient of this award. Our goal is, and always will be, 100% total customer satisfaction. Our growth is a result of the business we generate from our satisfied customers and the great feedback they are giving to their friends and neighbors about our company. Our inclusion on this list is validation that we are succeeding in our mission," said Rick Wuest, president of Thompson Creek Window Company.
For a complete list of all winners, visit http://www.smartceo.com.