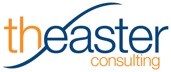 Organizations that invest in leadership development are the ones that will draw and retain the greatest talent, and thrive in this new era of leadership.
Bethesda, MD (PRWEB) January 22, 2014
THEaster Consulting, a consultancy specializing in addressing the toughest human resources management challenges for highly competitive industries, announced that it has sponsored a groundbreaking study by APQC entitled "The Leadership Deficit." Visit http://www.THEasterConsulting.com to download a copy of the study. The APQC study released today marks the first comprehensive look at the potential drivers and solutions for a growing leadership skills gap that many of the world's most competitive and institutional knowledge-rich industries are confronting, including energy and utilities, professional services, software development, healthcare, aerospace, the military, and government entities.
The overarching findings show a gap between the skills that organizations require for success and the skills that employees have. The largest gaps are in the areas of strategic planning, change management, knowledge sharing, listening, and emotional intelligence, areas that require the so-called "soft skills." Of note, strategic planning was considered a top-ranked (77%) skill that organizations need in order to succeed, however it is the area where the largest deficit exists. The leading indicators for these deficits include a lack of investment for leadership development (66%), the fact that many leadership practices still in use are outdated based on the expectations of the workforce (70%), and that current leaders are resistant to new leadership approaches (79%.)
"THEaster Consulting believes that this study is on point for raising awareness around the most challenging human resources issues facing companies today, especially those companies that will falter without coordinated distribution of institutional knowledge," commented Terri Hartwell Easter, principal of THEaster Consulting. "Doing what you've always done is not an option. Organizations that invest in leadership development are the ones that will draw and retain the greatest talent, and thrive in this new era of leadership. We applaud APQC for exploring a topic that is mission-critical for any organization seeking to flourish in this highly competitive global economy."
"The message is clear," says APQC research program manager Elissa Tucker. "Current business challenges require a different type of leadership. Business trends such as unpredictable events, the growing importance of knowledge work, and the growing importance of innovation are changing the mix of skills that organizations need from leaders. In fact, our survey found that the largest leadership skills gaps at organizations today are for skills not traditionally considered essential for leaders--skills such as knowledge sharing, listening, and emotional intelligence. All companies in this survey had significant capability gaps in each of these areas. What is particularly unique about this study is that predictive analytics uncover the top drivers of and solutions to the leadership skills deficit, allowing organizations to craft more focused and promising interventions."
About THEaster Consulting: We deliver innovative, informed solutions to the toughest human resource management challenges. Our focus is on creating enduring outcomes both for individuals and for an entire organization's culture through four practice areas: Talent Management, Professional Development, Organizational Effectiveness, and Employee Engagement. As former leaders in professional services firms, commercial banks and the White House, we know that life inside the executive suite requires decisive action that factors in the political, financial, legal, and operational stakes of human resources decisions. More than just pretty reports, we help organizations cultivate exceptional talent through highly effective leadership engagement and development, we deliver field-tested strategies, and we implement to get results. Visit http://www.THEasterConsulting.com.
About APQC: APQC is a member-based nonprofit and one of the world's leading proponents of knowledge management, benchmarking, and best practices business research. Working with more than 750 organizations worldwide in all industries, APQC provides organizations with the information they need to work smarter, faster, and with confidence. Visit http://www.apqc.org/ or call +1.713.681.4020 and learn how to Make Best Practices Your PracticesSM.