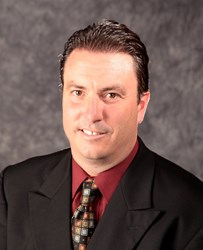 Aurora, CO (PRWEB) January 22, 2014
Today, The Graebel domestic moving services senior vice president, Andy Kester has announced that Graebel has hired Matt Shea and Jennifer Repoza for the Graebel Government Services Excellence Center. Effective immediately, Shea will be responsible for the new business development of the U.S. Government Services Administrative Agencies (GSA). Repoza will be accountable for the customer service activities between Graebel and the transferred GSA employees and their families worldwide. Both had worked for the carrier, Arpin Van Lines, Inc. previously.
"With just over 32 moving industry experience Matt Shea brings an unusual level of background to our GSA customers. He is a certified GSA Pre-Auditor, and Matt has earned the federal Excellence award for Exemplary Service to the National Service Corps. His experience and our organization's strong C.S.I scores in the U.S. domestic and international GSA employee sphere will assuredly attract and build strong new business relationships that will continue to expand on organization's moving business with the GSA," stated Kester. "Graebel placed in the top 3 movers among the leading nineteen GSA-approved moving firms C.S.I. scores for 2013."
"A key member on Matt's team was Jennifer Repoza. There was no doubt that I wanted to keep this team intact. Jennifer is widely respected by the GSA for her exceptional customer service and strong household goods moving industry knowledge. Together, Matt and Jennifer will bring a new dimension to our Brand's highly successful service delivery for the GSA," Kester concluded.
About Graebel Companies, Inc.
Founded in 1950, Graebel is a global business that provides single source global mobility services for the Fortune 1000 and Global 100. Its worldwide services are all encompassing from full-service relocation; household goods moving and storage (removals); office relocation and workplace services to freight forwarding and move management. On-the-ground services are managed in 165 countries. The world headquarters is in Aurora, Colorado and in-theatre centers are across the U.S., in Singapore, Prague, the Czech Republic, and Shanghai, China. The privately held firm holds multiple recognized credentials and has earned exceptional accolades from clients and from within its industry. Recognition includes top-ratings in the Relocation Baker's Dozen since 2009; the Platinum award for twenty consecutive years; the National Defense Transportation Association (NDTA) Quality award; the American Moving and Storage Association (AMSA) household goods driver and on-the-road safety first-place awards; the Quest for Quality award and more! To learn about Graebel, visit http://www.graebel.com.