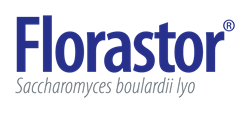 San Bruno, CA (PRWEB) January 21, 2014
As the number of days and weeks since New Year's Day increases, the number of those committed to their New Year's resolutions takes a dive. The reality is, 45 percent of Americans make resolutions — while just 8 percent achieve them†1. That's where Healthy Weight Week comes in.
"We support the idea behind Healthy Weight Week, which emphasizes whole body health from the inside out," said Marc Rohman, Executive Vice President & General Manager, Biocodex North America. "Our yeast-based probiotic, Florastor, is effective in maintaining intestinal health, which could be directly linked to our overall body health."†2
Sporadic or extreme diets, along with too much processed food and not enough fiber, fruits and vegetables, can cause intestinal upset. Trillions of "good bacteria" reside in the digestive tract, helping food nutrients to be absorbed. Proactive use of a yeast-based probiotic like Florastor helps maintain the balance of good bacteria†2 even when eating habits aren't as healthful as they could be. And when it comes to exercise, a calm gut is arguably more motivating than intestinal distress.
Top Tips to Help Optimize Your Health
Consider these healthy tips to help you feeling your best in 2014:

Eat Balanced Meals: People who eat regular, balanced meals are more likely to be in a normal weight range and have healthier dietary and eating patterns.
Drink More Water: Unlike sugary sodas, sports drinks and fruit juices, water has zero calories and doesn't put stress on the insulin system. Water is the ultimate health drink, helping with digestion and brain and muscle performance.
Get Up and Move: Physical activity not only promotes digestive health, but also can help control weight, builds muscles, reduces fat and promotes strong bone and joint development.
Revel in "Nothing": Shuttling from one event to another can become a source of family stress. Allow some unstructured "nothing time" to promote healthy balance and improve overall well-being.
Take Probiotics Daily: When the body is stressed from work, school, travel, diet or the effects of medication, probiotics can help maintain a healthy balance of good bacteria in the intestinal tract. †2
Why Florastor Is Different
Unlike bacterial-based probiotics like yogurt, yeast-based Florastor doesn't need refrigeration, making it a travel-friendly companion. It also contains 250 mg of Saccharomyces boulardii lyo, found naturally on the skin of the tropical fruits lychee and mangosteen — and is not compromised when using antibiotics.†3 Florastor is an all-natural, vegetarian and gluten-free capsule. FlorastorKids comes in a powder packet and is appropriate for children two months and older.†4 The powder contains 250 mg of the same probiotic yeast strain as Florastor and can be dissolved in most drinks or soft foods.
About Biocodex North America
Biocodex North America is a pharmaceutical company headquartered in San Bruno, California, and Toronto, Ontario, Canada. Biocodex North America is an independent subsidiary of the family-owned French pharmaceutical company Biocodex. Its products include Florastor, the #1 selling probiotic worldwide,*5 and Totect, the only treatment approved by the United States Food and Drug Administration for anthracycline extravasation.
Biocodex has partnered with healthcare professionals for more than 60 years with an emphasis on unique, specialized products that focus on patient welfare. Biocodex is a multinational research, development, manufacturing and commercial enterprise operating in more than 100 different countries.
For more information, please visit Florastor.com and Biocodexnorthamerica.com.
†These statements have not been evaluated by the Food and Drug Administration. This product is not intended to diagnose, treat, cure, or prevent any disease.
*Best-selling probiotic worldwide. Available in over 100 countries. Studied and trusted since 1953.
1. University of Scranton.
2. Swidsinski A, Loening-Baucke V, Verstraelen H, Osowska S, Doerffel Y (2008) Biostructure of fecal microbiota in healthy subjects and patients with chronic idiopathic diarrhea. Gastroenterology: 135(2): 568-579.
3. Klein SM, Elmer GW, McFarland LV, Surawicz CM, Levy RH (1993) Recovery and elimination of the biotherapeutic agent, Saccharomyces boulardii, in healthy human volunteers. Pharm Res 10: 1615-1619.
4. Vandenplas Y, Brunser O, Szajewska H (2009) Saccharomyces boulardii in childhood. Eur J Pediatr 168: 253-265.
5. IMS Data 2012.