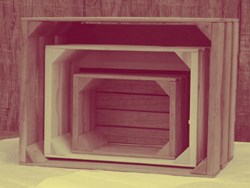 Los Angeles, CA (PRWEB) January 22, 2014
24-7 Van Lines, a respected moving service headquartered in Southern California that provides services to the entire continental United States, including local, cross country and international moving services, is pleased to announce that they will now be offering a free pre-move inspection for customers who are seeking their industry leading packing and crating services. The intended goal of the pre-move inspection is to provide the most accurate quotes to customers regarding their move via a thorough inspection of their home, rooms and belongings. This added service will also enable the moving provider to offer advice to customers regarding safely packing their items in preparation for crating services and transit. This is especially helpful while shipping household goods.
The greatest stresses associated with packing and crating services, as it relates to a customer, is the cost to the customer, followed by the stress of the move. Timelessly, people seeking to move have had to estimate the moving costs on their own, which often resulted in them being erroneous in their estimations of cost. The end result is that often people tried to factor in what they expected to spend on a long distance move involving packing and crating services, only to suffer shell shock when they were apprised of what the actual rate was going to be upon the services being rendered.
"Our goal with providing free pre-move estimates in-home is to help our valued customers avoid any unnecessary surprises during their move," said company spokesperson, Mark Tanning. "We accomplish this by offering a full house inspection that goes room-to-room. In doing so, we can advise customers on safe preparation methods for their possessions, and are also able to provide far more accurate and in-depth quotes that help our clients evade the dreaded surprises of a heftier bill come moving day."
About
24-7 Van Lines is a respected moving service that's located in Los Angeles, California. The company provides local, interstate, national and international moving services including packing and crating services, proudly serving the entire United States. 24-7 Van Lines uses a modern fleet of bio-diesel powered trucks to reduce emissions and environmental impact with low-resistance tires and GPS tracking for accurate deliveries.
You can learn more about their services by visiting 24-7 Van Lines online.
Press Contact:
Mark Tanning
24-7 Van Lines
(323) 920-0048