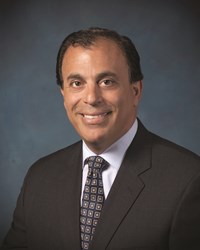 West Palm Beach, FL (PRWEB) January 23, 2014
Stephen J. LoGiudice, General Manager of Ibis Golf & Country Club in West Palm Beach, achieved the designation of "Certified Club Manager" (CCM) with the Club Managers Association of America (CMAA). LoGiudice was approved by the Certification Committee of CMAA and joins more than 1,500 club managers worldwide who have achieved this hallmark of professionalism.
LoGiudice qualified for the CCM examination as a result of fulfilling specific requirements in club management experience, education, and association activity. The CCM examination contains ten subject areas, including leadership, communication, club governance, accounting and financial management, human and professional resources, food and beverage operations, principles of management and marketing, external and governmental influences, facilities management, and sports and recreation management. The exam is prepared and administered under the direction of the Certification Committee at various college and university sites across the country.
Through the Certified Club Manager program, CMAA encourages the education and advancement of its members and assists club officers and members in securing the most efficient and successful club operations available.
Founded in 1927, the Club Managers Association of America is the professional association for managers of leading private country, city, yacht, athletic, military, and fraternal clubs in the U.S. and abroad.
Ibis Golf & Country Club is an exclusive West Palm Beach country club community of 33 distinctly different neighborhoods and 54 holes of golf on three renowned Nicklaus-family golf courses. Ibis is located on the quiet edge of northern West Palm Beach and just minutes from the heart of the city.