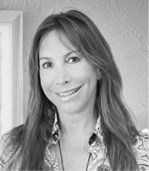 Palm Beach, FL (PRWEB) January 22, 2014
The Haute Design Network welcomes Jacki Mallick of Jacki Mallick Designs, LLC as its newest member. Jacki Mallick is known for her superior ability to deliver original luxury designs and will serve as the network's exclusive member for Palm Beach, FL.
Jacki Mallick's professionalism, years of experience, willingness to meet the needs of clients and ability to flawlessly finish projects sets the precedent for other interior designers in the field.
About Haute Design Network
Haute Design Network of Hauteresidence.com selects interior designers that have demonstrated a high level of expertise, professionalism, and accomplishment in their field. This elite circle of leading interior designers is encouraged to expose readers to several elements from past and current design trends as they provide a glimpse into future innovations, while offering both inspiration and exceptional resources for those seeking experienced luxury interior designers and sophisticated interior design firms.
Jacki Mallick is featured on Haute Design Network's comprehensive website as a distinguished member alongside other leading interior designers from across the country. Network members have the exclusive opportunity to interact with viewers by utilizing the Haute Design Network platform via customized blog posts and unique design features. Visit the Haute Design Network at http://www.hauteresidence.com/design.
About Jacki Mallick of Jacki Mallick Designs, LLC
Jacki Mallick, principal of Jacki Mallick Designs, LLC is a distinguished interior designer and cutting edge tastemaker, noted for her passion for fine craftsmanship, innovative design techniques, and best known for her take on affordable luxury lifestyles. The Palm Beach Daily News, "Home and Loggia" section recently quoted her design philosophy "renew, recycle, rethink." Jacki listens to her client's needs, ranging from their lifestyle, budget and carbon footprint to reinventing their grandmother's collection of furniture and its relevance to the way they live today.
Working closely with her clients in all aspects of design, furniture selection and finished detail, Jacki strives to find the best sources of quality materials and workmanship. She has the talent to juxtapose many genres. From Mid-Century Modern to Hollywood Regency or Nature-Inspired Beach, your home can be any vision you dream.
Formally trained in interior design and an alumnus of the Art Institute of Fort Lauderdale, Jacki is also an Accredited Staging Professional™ (ASP™). She also keeps current on all levels of green design.
For more information about Jacki Mallick, visit her Haute Residence profile.