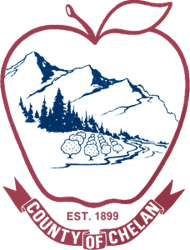 The County is leveraging technology aggressively in this project and we are thrilled to play a key role in the growing open data model which is taking shape in central Washington. - Jon Byrd, Paladin Sales Executive
Poulsbo, WA (PRWEB) January 28, 2014
Paladin Data Systems Corporation announced Chelan County, WA today as its newest customer for SMARTGov, Paladin's community development software that manages the full lifecycle of any permit, inspection, license, or code enforcement action for jurisdictions.
Paladin will implement its cloud based technology at Chelan County to track all aspects of zoning and codes including permit issuance, inspections, and code enforcement. The city will be transitioning from AS400-based LIS system to the cloud based features of SMARTGov including remote access for field inspectors and an interactive public portal for self-help, citizen service.
"It is great to partner with Chelan County, WA in deploying SMARTGov software for permit tracking, inspections, and code enforcement. I am very excited to watch the process improvements evolve along with increased service levels to the public via SMARTGov's public portal for 24/7 self-help, online access. The County is leveraging technology aggressively in this project and we are thrilled to play a key role in the growing open data model which is taking shape in central Washington," said Jon Byrd, Paladin Sales Executive.
The SMARTGov system will address the County's unique challenges related to legacy data by consolidating their currently disparate systems into SMARTGov for unified access. Citizens will also be able to interact online with the Community Development department including digital document submittal, online fee payment, and many other great features. In addition to permit tracking and monthly reporting, SMARTGov will allow Chelan County to set reminders for annual review dates for special permits, track violations and link permits issued to GIS maps.
Chelan County is a county located in the State of Washington that is part of the Wenatchee–East Wenatchee, Washington Metropolitan Statistical Area. With a population of 72,453 the county has a total area of 2,994 square miles making it the third-largest county in Washington by area.
About SMARTGov
SMARTGov is a Web-based, software application developed by Paladin Data Systems to support community development functions including permitting, planning, inspections, code enforcement, licenses, fees, parcels, contractors and many others. SMARTGov is customizable, flexible, and interactive. It alerts you of problems, manages workflow, and prioritizes your projects. It can run on your servers or in the cloud as a service, and gives both your citizens and staff access to project data on the web 24/7.
About Paladin Data Systems Corporation
Winner of numerous prestigious awards that include Top DoD Program Award, Paladin Data Systems has developed a suite of cloud-based software products serving a wide-range of government agencies in all 50 states and 6 territories. Paladin's national presence spans a diverse customer base including U.S. local governments, state departments, regional transportation agencies, and defense contractors. Paladin also provides software services such as interface development, implementation, database administration, and project management for numerous industries in both the public and private sector. For more information about Paladin Data Systems and the full suite of products available, please visit http://www.PaladinData.com.