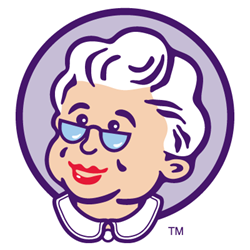 The Middle East is a rapidly developing region that is key to the future of medical imaging.
Dubai, UAE (PRWEB) January 23, 2014
Radiology portal AuntMinnie.com has announced that it will feature editorial coverage of the radiology sessions of the Arab Health 2014 conference, running January 27-30 in Dubai, United Arab Emirates.
The premiere healthcare conference for the Arab world, Arab Health features more than 100,000 visitors and 5,000 exhibitors, and brings together healthcare professionals from a variety of medical specialties. Arab Health's Total Radiology section lasts the full four days of Arab Health, and this year will highlight an increased number of presentations designed for radiographers and radiologic technologists.
AuntMinnie.com will highlight coverage of the proceedings of Total Radiology in its Middle East Digital Community, a recently launched section dedicated to coverage of medical imaging in the Middle East region. An AuntMinnie editorial team led by Philip Ward, editor in chief of AuntMinnieEurope.com, will be on-site covering both clinical presentations and business news.
"The Middle East is a rapidly developing region that is key to the future of medical imaging," Ward said. "We are pleased to be offering this expanded coverage of Arab Health 2014 to our growing membership base in the region."
In addition, a preview of the meeting is available by clicking here.
AuntMinnie recently unveiled the advisory board for AuntMinnie Middle East, with nine experienced radiologists with a diverse range of skills and special interests joining. The advisers come from six different countries, and they will help to oversee the editorial direction and development of the new section. The board can be reviewed by clicking here.
About AuntMinnie.com
AuntMinnie.com is the premier online information, transaction, and education site for all individuals affiliated with the medical imaging market. Rich in timely, original content and customer-centered products and services, AuntMinnie.com is designed to enhance the professional lives of its members through interaction, participation, exchange, and commerce. AuntMinnie.com is owned by IMV, Ltd.