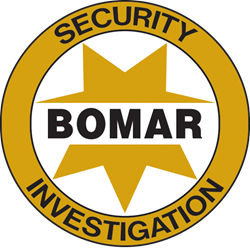 With the addition of BomarTrac, the reaction from our clients has been positive and really incredible.
Santa Barbara, California (PRWEB) January 24, 2014
Security and safety are real concerns for property owners and residents alike. Now, thanks to the introduction in January of a real time reporting management tool – BomarTrac, from Bomar Security, a Santa Barbara security company with extensive experience along the California Central Coast – those concerns have become easier to address.
Prior to the introduction of BomarTrac, property owners and security patrol officers relied on their handwritten notes to detail safety concerns or parking management. With the addition of this hand held device, clients will gain valuable knowledge to help with managing their property while also experiencing a clear perspective of residents in their community through the use of photos and audio files. Bomar Security is an expert in video surveillance in Santa Barbara, CA.
"Bomar Trac is being offered as part of all new clients' security packages and we are going back to update existing clients as well," said John Page, sales and marketing director.
According to Page, BomarTrac uses software developed through 25 years of industry experience and is offered exclusively to clients from Ventura to Paso Robles to help streamline the daily routines of security. Each interaction is tracked using date and time stamps to ensure the highest level of accountability and saves property owners, as well as leasing and maintenance teams, valuable time.
In addition to helping security patrol officers with their daily routines and notes, BomarTrac is particularly helpful for documenting preventative maintenance issues such as loose handrails, graffiti, or damages the officer may notice in their daily patrols. With the use of this state of the art technology that includes web-based mobile reporting, clients will be able to view all reported issues in real time.
Of concern to many property owners and managers is the parking management of a large complex or business. BomarTrac enables patrol officers to authenticate parking privileges of residents and guest vehicles in real time without physical parking permits. This service provides a date and time stamp to verify authenticity, as well as a blueprint of space management 24 hours a day; 7 days a week to assist clients and tenants create a safer and less intrusive environment.
"Working together with Bomar Security as a service partner using BomarTrac helps reduce liability," said Page. "This new tool has a big impact as a virtual parking pass and it also reports and tracks all data. It gives us a competitive edge over other local security companies."
Another advantage to having BomarTrac as part of an overall security package is the ability to view data analysis that better enables the Security team to tailor services to each individual client based on their unique needs and concerns. This has unique advantages, said Page, to commercial and residential property owners, hospitals and schools.
Particularly appealing is the ability clients to send task notifications or alerts in real time to security patrol officers in the field, directly to the handheld. Clients have had positive comments about BomarTrac and Page said he is expecting its appeal to grow exponentially during 2014.
"When quality of service is a factor in the buying decision, Bomar wins the contract 100% of the time," said Page. "With the addition of BomarTrac, the reaction from our clients has been positive and really incredible."
The industry expert in parking management and residential and commercial security, offers a free property analysis. The Bomar Trac is included in the overall security package for all clients at no additional cost. For more information about Bomar Trac, call (805) 683-4898 in Santa Barbara, CA.
Bomar Security & Investigation
5575 Hollister Ave, Goleta, CA ‎
(805) 683-4898